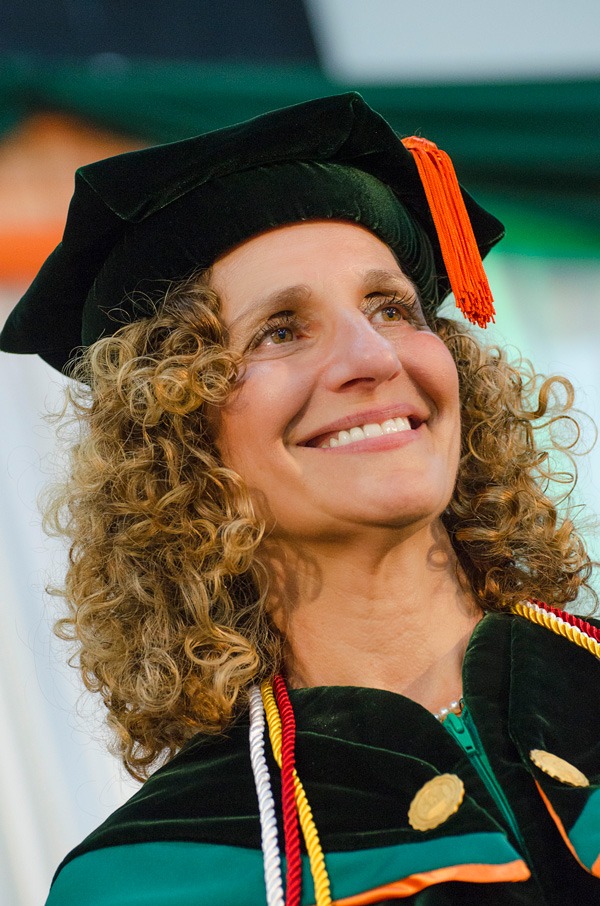 Dear Graduates,
On this momentous occasion, we gather in celebration to honor you and your accomplishments as graduates of the University of La Verne.
Though faced with unprecedented challenges, your hard work and commitment to succeed have showcased the best of our institutional values that have been the core of our educational foundation for 130 years. As you reflect on your experiences as students, it is my hope you acknowledge the skills you have developed that are needed to become the future leaders of the world, dedicated to solving problems, living with purpose, supporting others, and advocating for social justice.
Your collective voices, identities, and personal values distinguish you as esteemed alumni of the University of La Verne. You have the wonderful opportunity to enhance the communities in which you live, both personally and professionally. In these times of uncertainty, know that you have the power to make a positive impact in our world.
Let me be among those to congratulate you for your significant achievement in graduating from the University of La Verne. You now join the ranks of more than 87,000 alumni worldwide who hold meaningful careers in nearly every field and sector, in each state of the union, and in 66 countries. We look forward to cheering your success as fellow Leos for life.
Sincerely,
Devorah Lieberman, PhD
President