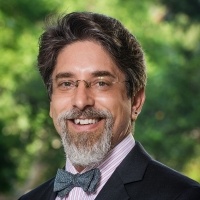 David Bickford
Associate Professor, Biology, Fletcher Jones Endowed Chair
Main: (909) 448-1561
La Verne / Mainiero Hall 250B
I am an evolutionary ecologist, a conservation biologist, and a herpetologist. Dedicated to scientific exploration, inspired teaching, evocative research, and conservation of biodiversity, my lab and I strive to combine these four pursuits. I want to train interdisciplinary scientists from under-represented groups. While doing this, we will address the most urgent needs of society, communicate scientific knowledge and understanding to a wider audience (including policy makers), and approach our projects with common sense (Schwartz's wisdom), an ethical perspective, and humility.
Although our interests are broad, much of our research focuses on amphibians and reptiles, their ecology and evolution, understanding how biodiversity responses to climate change, and how we can make a positive difference in helping spread understanding and stewardship of biodiversity through community engagement. We approach scientific questions in an organismal and evolutionary context and use methods from behavioral ecology, comparative biology, and biological inventory and monitoring. We also incorporate observations and experiments to answer behavioral and ecological questions in the field, use model organisms for environmental monitoring, and work with a diverse group of collaborators to make positive changes in the ways that humans interact with and affect ecosystems. I collaborate widely with people in other fields and am looking forward to expanding research relationships at ULV.
Educational Background
Ph.D. Biology, University of Miami
B.A. Biology and Philosophy (Honors in Biology), Macalester College, St. Paul
Additional Information
Areas of Interest
Current research deals with organisms around the world, salamanders and their parental care behaviors and feeding systems in California, global drivers of amphibian endangerment, and many other projects.