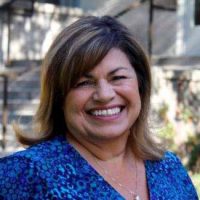 Deborah Nunez
Main: (909) 448-4096
Campus Center / La Verne 236
Hometown: Moreno Valley, CA
What's the funniest (or most interesting) incident to happen to you during an admission trip?
Playing an April Fools trick on my co-workers by pretending to be an upset parent. Hilarious – it could have gone bad!
Favorite spot on campus?
The Sara and Michael Abraham Campus Center. It has everything you need: Starbucks, a comfy chair, and best of all, wonderful students.
Favorite La Verne restaurant?
I have many favorite spots to eat at, but you cannot go wrong with Shogun. Shogun has great sushi and amazing teppanyaki.
What student has impacted you the most at La Verne?
I am fortunate to work with so many students. They are all so amazing and unique individuals that have taught me so much. I love them all and appreciate them each and every day.
Favorite quote?
"Life works if you work." –  Andy Nunez.