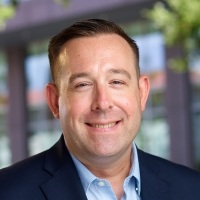 Jeremy Houska
Director of Educational Effectiveness
Office: (909) 448-4755
Hanawalt House 204
Dr. Jeremy Ashton Houska is Director of Educational Effectiveness. In this role, he leads the University's efforts to enhance a culture of continuous improvement. Houska serves as a campus resource for institutional assessment, and collaborates closely with members of the ULV community on initiatives such as academic and co-curricular program review, outcome tracking, general education, and course feedback.
Prior to the University of La Verne, he enjoyed serving as Vice President for Institutional Research, Effectiveness, and Design, as Director of Institutional Research and Assessment, as well as a tenured Associate Professor of Psychology. He previously taught at Centenary University, Concordia University – Chicago, Nevada State College, and the University of Nevada, Las Vegas.
His teaching has been recognized by a number of awards, including the Society for the Teaching of Psychology's (Division 2 of the American Psychological Association) Wilbert J. McKeachie Teaching Excellence Award in 2009. Houska has taught a variety of courses across the psychology curriculum, including Statistics, Research Methods, and Senior Seminar. His experiences teaching the Introduction to the Psychology Major course for first-year students, and redesigning the Introductory Psychology course specially for psychology majors motivated the textbook, Success as a Psychology Major. As an advisor to organizations such as Psi Chi, he has partnered with students to design opportunities that foster their professional growth and leadership development.
Houska earned his Ph.D. in experimental psychology from the University of Nevada, Las Vegas, M.A. in general-experimental psychology from California State University, San Bernardino, and B.S. in psychology from the University of La Verne. Jeremy is a member of the WASC Assessment Leadership Academy (ALA) – Cohort XI.
When he isn't writing about himself in the third-person, he enjoys cooking, taking in sunrises and sunsets, music, and the next adventure with his wife Nadia (class of '02). They live in Long Beach with their cat, Smoke.
Selected Administrative Publications and Presentations
Johnson, J., & Houska, J.A. (2020, November). Identifying institutional purpose and supporting academic program review. Paper presented at the 45th annual meeting of the California Association for Institutional Research. Remote due to COVID-19.
Houska, J.A. & Barahona, H. (2020, October). Leading by Pushing: Assessment Professionals as (Higher Ed) Community Organizers. Paper presented at the Assessment Institute. Remote due to COVID-19.
Haney, D.P., & Houska, J.A. (2020, July). Reframing planning priorities through results-based strategic design. Paper presented at the Society for College and University Planning Annual Conference. Remote due to COVID-19.
Gunawan, K., & Houska, J.A. (2019). Guiding Generation Z's future: Transforming student learning opportunities to career outcomes. In M.J. Smith, & K.L. Tarantino (Eds.). Generally speaking: The impact of general education on student learning in the 21st century. Gorham, ME: Myers Education Press.
Haney, D.P., & Houska, J.A. (2018). Strategic design: Redesigning the strategic planning process in higher education. Paper presented at the Middle States Commission on Higher Education Annual Conference. Washington, DC.
Selected Disciplinary Publications and Presentations
Copeland, D.E., & Houska, J.A. (2020). Success as a psychology major. Sage.
Brakke, K., & Houska, J.A. (2015). Telling stories: The art and science of storytelling as an instructional strategy. Society for the Teaching of Psychology.
Weiten, W., & Houska, J.A. (2014). Teaching introductory psychology: Unique challenges and opportunities. In D.S. Dunn (Ed.). Oxford Handbook of Undergraduate Psychology Education. Oxford, England: Oxford University Press.