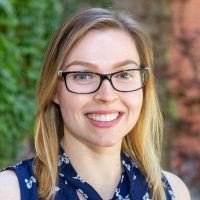 Hometown: Chino Hills, CA
College Major: B.A. English; M.A., Organizational Leadership
Territory: Far Northern California, Valley of the Moon, Sacramento County, Marin County, San Francisco County, Contra Costa County, Oakland, Alameda County, San Mateo County, San Jose, Santa Clara County, Central Coast, West Lost Angeles and West Beach, and South Bay
What's the funniest (or most interesting) incident to happen to you during an admission trip?
While at a high school fair a student approached me with a stoic look on his face and just stared at me from across the table. I extended my hand and began to introduce myself but stopped when he suddenly sneezed in my face. He then sniffs, wipes his nose with his hand, and proceeds to shake my still out-stretched hand with his dirty one while saying "Sorry, I'm sick." Out of professional curtesy I continued the conversation but the entire time I thinking about how eager I was to go home and disinfect.
Favorite spot on campus?
Fasnacht Court. It's a great place to relax, listen to the fountain and take in the greenery.
Favorite La Verne restaurant?
Bowl House; it is good, inexpensive food.
Favorite quote?
"The future belongs to those who believe in the beauty of their dreams" –Eleanor Roosevelt.