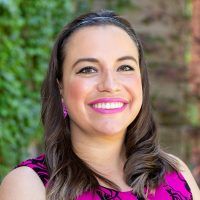 Ladonna Caballero
Transfer Admission Counselor
Office: (909) 448-4355
Campus Center
Territory: Transfers
Hometown: Monrovia, CA
College Major: College Counseling and Student Development, M.S.
Favorite spot on campus?
The Spot, because they have a great food selection! The pepperoni pizza is my favorite.
Favorite La Verne restaurant?
Caffe Allegro. I ate here on my first day of work, and it was fabulous!
What student has impacted you the most at La Verne?
So many students have positively impacted me at La Verne, that it's hard to pick just one. All of our transfer students are hardworking and such go-getters. I am so amazed by their stories, and am honored to be their Transfer Admission Counselor!
Favorite quote?
"If not me, who? If not now, when?" – Unknown.