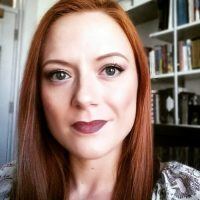 Laurie Rodrigues
Assistant Professor, English
Laurie's teaching focuses the intersections of social justice, gender relations, and race/ ethnicity in American literatures, while emphasizing the importance of resourcefulness and creativity in the critical act. Her courses spans American literary and cultural studies: ranging from early-nation fiction and the American Renaissance's many literary components, to studies of the American novel—from late-19th century narratives of 'progress' and passing, to mid-century noir and contemporary studies in multiethnic, migrant, and urban literatures. Of primary importance in her teaching is awakening students to the intricate interplays, revealed through literature, between American cultures, social reality, and the nation's many fictions. Her classroom is a place that facilitates these connections through discussion and debate, reading against the grain, and paralleling literary texts and theoretical concepts with current events, social media, and contemporary film.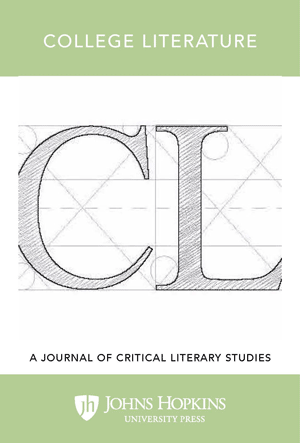 Linked to both the style and content of her teaching is Laurie's research and scholarly pursuits. Her publications have engaged American visual art, contemporary political rhetoric, and critical race theory. Much of her scholarship has been invested in reconsidering artworks, literatures, and events that have been either overlooked, underplayed, or potentially mistreated. By engaging such topics at the juncture of historical context and social reality, Laurie strives to illustrate the cultural dangers inherent to formulaic interpretive methods and jargon-laden vocabulary—as these hold the potential to become new master narratives and ideologies of misrecognition. Laurie has published on the 2013 Boston Marathon bombing, the ideological condition of post-911 America, the art of Jean-Michel Basquiat, Lorna Simson—among other topics. She has presented her scholarship at professional conferences around the world, including material on Jacques Derrida, Angela Davis, Carlene Hatcher Polite, and many others. Her research has been featured in Johns Hopkins' College Literature, Critical Legal Thinking, Cambridge University's Journal of American Studies, Bowling Green University's Rhizomes, and elsewhere.
Laurie is currently at work on her first book, which combines her recent work for College Literature with new examinations of well-known novels by writers such as Salinger, Leslie Marmon Silko, and Philip Roth. Each text received deeply mixed, or generally negative, critical reception upon release; thus, she argues that these novels require reexaminations that are historicized within the precarious moments of their original production and reception. These "difficult" novels, she claims, hold period-specific resources that inform a 21st-century approach to "multiethnic" American literary studies, promising to expand readers' perception of ideology's role in American culture, even well after "the end of ideology," following WWII.
Laurie works on the editorial review board for Intersections, a journal published by the University of New Mexico, and she also reviews manuscripts for Johns Hopkins University's College Literature; she has reviewed book manuscripts for publishers such as Routledge and contributed to Oxford University's American Literary History online.