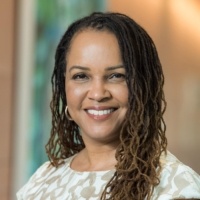 Niki Elliott
Co-Director, Center for Neurodiversity, Learning, and Wellness
Clinical Professor and Co-Director, Center for Neurodiversity, Learning, and Wellness
Main: (909) 448-1472
Barkley Building / La Verne 15
Niki Elliott is a clinical professor of education at the University of La Verne's La Fetra College of Education. She currently serves as Co-Director of the Center for Neurodiversity, Learning and Wellness, and is a published author, speaker and expert in the fields of mindfulness, holistic education and mind/body healing. An experienced educator, Niki has taught students of all ages, from elementary school through university level over the past 25 years. She presently teaches educational neurobiology, neurodiversity and mindfulness for graduate students earning a master's degree in Special Education. She is a staunch advocate for students with special needs and learning differences.
Niki is the founder of The Innerlight Method, a holistic mindfulness-based wellness program that helps highly sensitive people increase self-regulation and restore emotional/physical balance. The Innerlight Method is specifically designed to support the socio-emotional and energetic well-being of students who struggle with mood, learning and behavior challenges. She trains school teachers, psychologists, social workers, ministers, life coaches, and other helping professionals to utilize this modality with both children and adults.
Niki earned a bachelor's degree at UC Berkeley, a master's degree and teaching credential at Teachers College, Columbia University and a PhD in Education from UCLA. She also has trained for more than 15 years in various holistic healing modalities including mindfulness meditation, Usui Reiki and Kundalini Yoga.