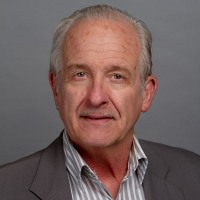 Placido Gomez
Main: (909) 460-2033
College of Law and Public Service 233
Professor Gomez was a tenured member of the Phoenix School of Law faculty from 2008 – 2012. Previously he was the Vice President for Academic Affairs and Provost at New Mexico Highlands University in Las Vegas, New Mexico. Before that, Professor Gomez was a tenured member of the faculty at both St. Mary's University School of Law in San Antonio and Thurgood Marshall School of Law at Texas Southern University in Houston. He regularly teaches Evidence, Property, and Criminal Procedure. Professor Gomez also teaches for the American Indian Law Center at the University of New Mexico School of Law in Albuquerque, and has served as an appellate judge on the Southwest Intertribal Court of Appeals and a Pro Tem Judge of the Yavapai-Apache Nation.
Professor Gomez is a former member of the Law School Admissions Council's Diversity Committee. He is a past Chair of the Property Section of the Association of American Law Schools. Professor Gomez has received several honors in association with his active role in the education of minority students. While at Yale he was instrumental in establishing the James Thomas Lecture Series, an annual program that brings young minority law professors to the Yale Law School campus. In April 2001, he was honored at the University of New Mexico School of Law with the Fighting for Justice Award for his commitment to the legal education of minority students and his work with indigent and under-represented groups in the criminal justice system.
Educational Background
LL.M., Yale Law School
J.D., University of New Mexico Law School
M.A., Adams State College
B.A., Adams State College
---
To explore the scholarship and creative works of University of La Verne faculty, please visit the Research Works profiles hosted by Wilson Library.