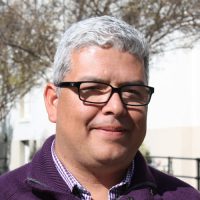 Robert Ruiz
Main: (909) 448-4451
La Verne / Miller Hall 122
Dr. Rob Ruiz has his Ed.D. in Organizational Leadership, with an emphasis in women and leadership and, has his B.A. in Political Science, and an M.Ed., both from the University of La Verne. As a member of the Debate Team at the University of La Verne, Rob won the US National Championship in 2007 and was a Finalist in 2008. In 2006, Rob was the second best speaker in the United States.
Rob currently chairs the Speech Communication Department, leading a total of five faculty members. He currently instructs Intercultural Communication, Argumentation and Debate, Leadership Communication, and Political Communication. In 2014, Rob wrote and received a grant with faculty from the Biology department in creating the class Science Communication, putting the Argumentation in STEM, thus creating STEAM, focusing on instructing future scientists to communicate and advocate in the most effective way possible.
Rob is currently the Director of Forensics, leading an internationally recognized debate team. Rob currently works with his debaters, traveling with them worldwide to International Intervarsity Tournaments, as well as national competitions. He currently leads the annual United States Universities Association coaches meeting, and holds the position of Bid Coordinator for the USUDA. Through instruction, weekly practices, and summer workshops, this collaboration prepares students for lifelong communicative skills in every aspect of life.