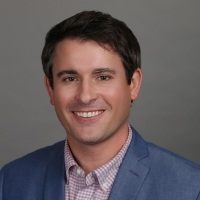 Timothy McFarlin
Main: (909) 460-2052
College of Law
Tim McFarlin teaches courses in torts, property, intellectual property, and legal skills.  He strives to help students become excellent, ethical counselors and advocates.  Empathy, practicality, and a love for the law are the core of his teaching philosophy.
In his scholarship, Tim focuses on intellectual property, where he explores how the law interacts with the creative arts.  He has studied and written about the life, work, and creative disputes of artists like Chuck Berry and Orson Welles, mining them for the insights they can provide for copyright law and the concept of authorship.
Before joining the La Verne faculty, Tim taught as a fellow at Elon University School of Law and an adjunct professor at Washington University in St. Louis.  Tim earned his law degree from St. Louis University School of Law in 2006, magna cum laude, where he was editor in chief of the St. Louis University Law Journal.  He graduated summa cum laude in 2003 from the University of Missouri-Columbia, with degrees in history and political science, and was elected to the University's Phi Beta Kappa chapter, of which Mark Twain was a member.
Upon graduating, Tim practiced business litigation in the St. Louis metropolitan area, in the state and federal courts of Missouri and Illinois.  He obtained winning verdicts for clients as both first- and second-chair trial counsel.
You can view Tim's research on SSRN.
Educational Background
J.D.
2003 – 2006
B.A., History, Political Science
1999 – 2003