Dr. Nolan Cabrera
November 29, 2018 @ 7:00pm

-

8:30pm

Free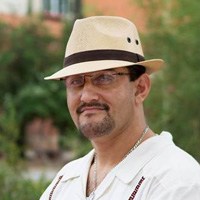 White Guys on Campus is a critical examination of race in higher education, centering Whiteness, in an effort to unveil the frequently unconscious habits of racism among White male undergraduates.
Dr. Cabrera moves beyond the "few bad apples" frame of contemporary racism, and explores the structures, policies, ideologies, and experiences that allow racism to flourish. Ultimately, White Guys on Campus calls upon institutions of higher education to be sites of social transformation instead of reinforcing systemic racism, while creating a platform to engage and challenge the public discourse of "post- racialism."
This event is free and open to the public.
Dr. Nolan Cabrera is a nationally-recognized expert in the areas of racism/anti-racism on college campuses, whiteness, and ethnic studies. He is currently an Associate Professor in the Center for the Study of Higher Education at the University of Arizona, and was the only academic featured in the MTV documentary White People. Dr. Cabrera was an expert witness in the Tucson Unified Mexican American Studies case (Arce v. Douglas), which is the highest-profile ethnic studies case in the country's history.