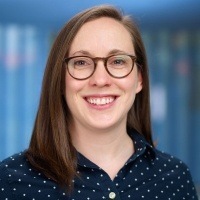 Welcome to the website for the University of La Verne's prestigious Global Ideas Honors Program. As the Director of Honors and Interdisciplinary Programs – and an Assistant Professor in History – I have the privilege of working with our many exceptional faculty, staff, and students who make the Global Ideas Honors Program rigorous, distinguished, and community-engaged. Through a general thematic focus on global ideas, Honors Program courses and extra-curricular opportunities promote interdisciplinary inquiry, foster critical thinking, facilitate student participation and leadership, and maintain a proud tradition of academic excellence.
This tradition of excellence starts with our reputable faculty and staff. Representing a range of disciplines from art, creative writing, history, biology, physics, mathematics, political science, sociology, foreign languages and more, Honors faculty are among the best La Verne has to offer. Honors students have the opportunity to take unique and specialized seminar courses with these faculty. Students also have access to peer mentors who provide personal and individualized support. Whether they have questions about the location of a classroom, need advice on which courses to take, or just want general advice about university life, peer mentors are a valuable resource available to any honors student.
In addition to distinguished faculty and peer mentors, there are many other benefits to joining the Honors Program. First, for example, there is the Honors Center located on the second floor of the Campus Center (in room 216). In the Honors Center, students can study, relax, use any of our five computers (with free printing privileges), and access free snacks. Second, given the program's commitment to academic excellence and the theme of global ideas, there are plenty of opportunities to go on field trips or partake in travel courses to places like the Galapagos Islands, South Africa, Italy, and Spain (with other travel courses to come). And finally, Honors students receive priority registration and the opportunity to live in the honors wing of Vista La Verne, our student housing located in the heart of campus.
I hope you'll consider joining us at the Global Ideas Honors Program at the University of La Verne. Please explore this website for more information about applying, curriculum and requirements, travel courses, and remaining active in and eligible for the Honors Program. Do not hesitate to contact us with any questions. You can also make an appointment with Dr. Brantley.
And, also, please follow us on Instagram!
Allyson P. Brantley, PhD