La Verne Kicks off 10th Annual REACH Camp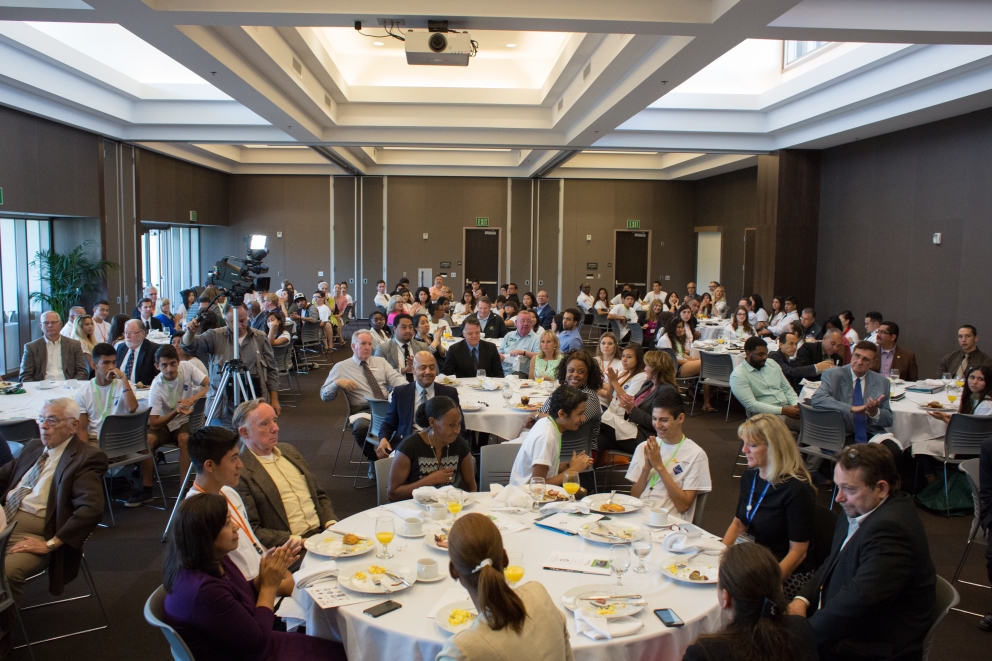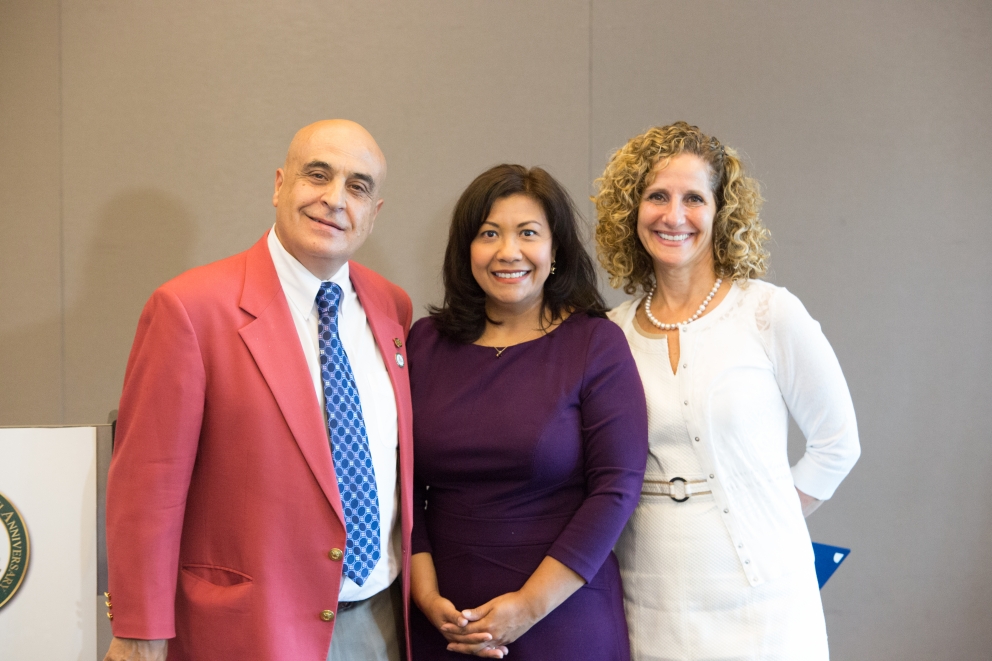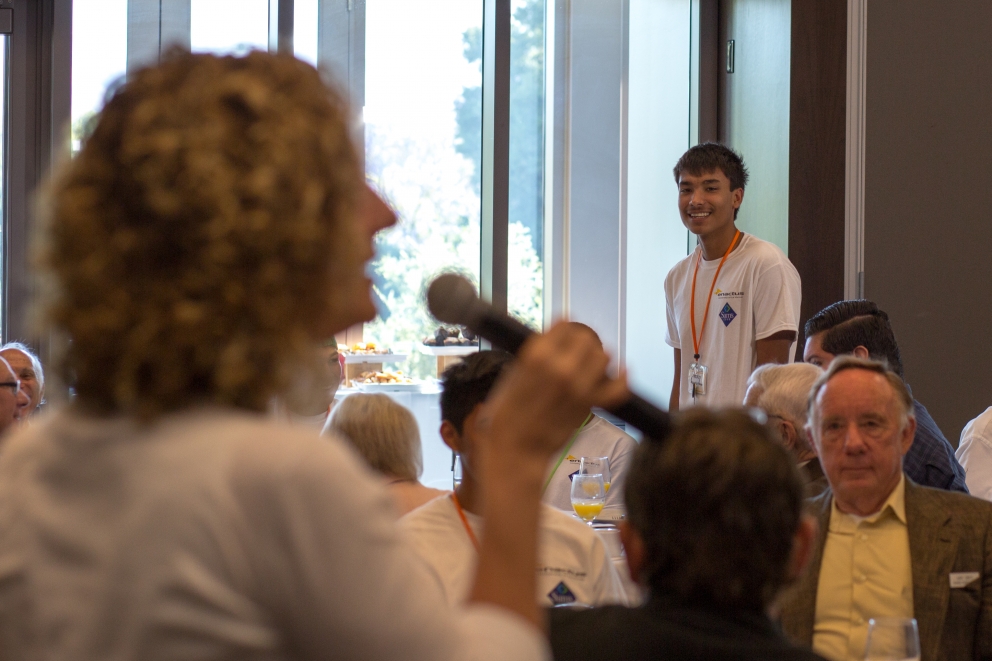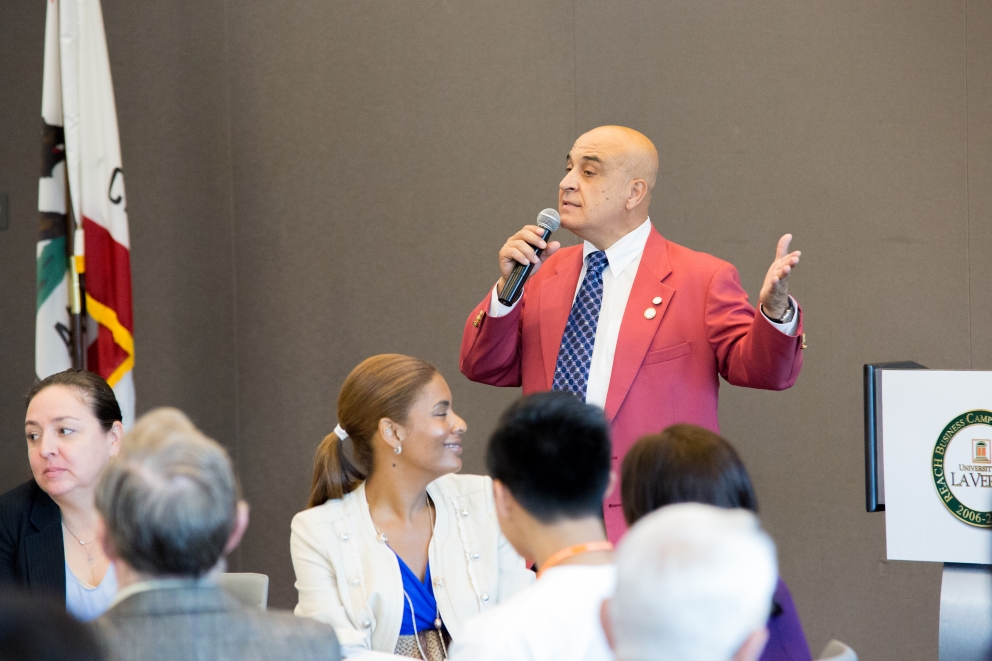 South Hills High School Counselor Danielle Alexander remembers a student in 2012 who had a history of discipline problems and no plans to go to college. Staff at the West Covina school encouraged the boy to sign up for University of La Verne's REACH Summer Business Camp, and after three weeks, a different person emerged.
"After this camp, he changed his ways, did credit recovery and ended up (enrolling) at the University of La Verne," Alexander said.
More than 50 students from Pomona and Covina-Valley unified school districts, Chaffey Joint Union High School District, Palomares Academy of Health Sciences and Charter Oak High School gathered at Campus Center on June 8 for the first day of the 2015 camp. It is the program's 10th anniversary.
"You're going to have an experience at the REACH camp that will change your lives and will help set you on the path for your future," said University of La Verne President Devorah Lieberman.
The camp targets high school juniors from underserved communities who are at risk for not pursuing higher education. Students work in small groups to create a business plan and present the plan to a panel of judges for a chance at cash prizes. University of La Verne professors teach them a variety of subjects including economics, marketing and accounting. Nearly 100 percent of students who have attended the program have pursued a college degree.
Guillermo Gonzalez, a teacher and university adviser at Garfield High School in East Los Angeles, said one of the best aspects of the program is that students gain exposure to university life, including living in residence halls. Students who wind up attending far-away colleges are less likely to get homesick because they have already experienced time away from home, and it also prepares parents for the separation from their children.
"The parents know their kids are going to be ok," Gonzalez said.
Maddison Eggert, a junior at South Hills High School says she wants to major in business in college and the REACH camp will serve as a great foundation. Living on campus is a bonus.
"I'd like to get the college experience," she said.
For Rayven Burns, a student at Palomares, three weeks is the longest she has been away from home, but she plans to make the most of it.
"I hope to learn more about business and learn the foundations to build my own business," she said.
Rep. Norma Torres, D-Ontario, referred to the students as future leaders, and urged them to network with business leaders volunteering for the camp.
"Whether life is going to put you in a community college or you're going to come here to the University of La Verne, this is a wonderful start," Torres said.
Dr. Ibrahim "Abe" Helou, Dean of the College of Business and Public Management, said he hopes to see REACH continue indefinitely into the future.
"The changes the program makes in the lives of these students are immeasurable," he said.
---