"The Three Sisters" Opens March 1 at Dailey Theatre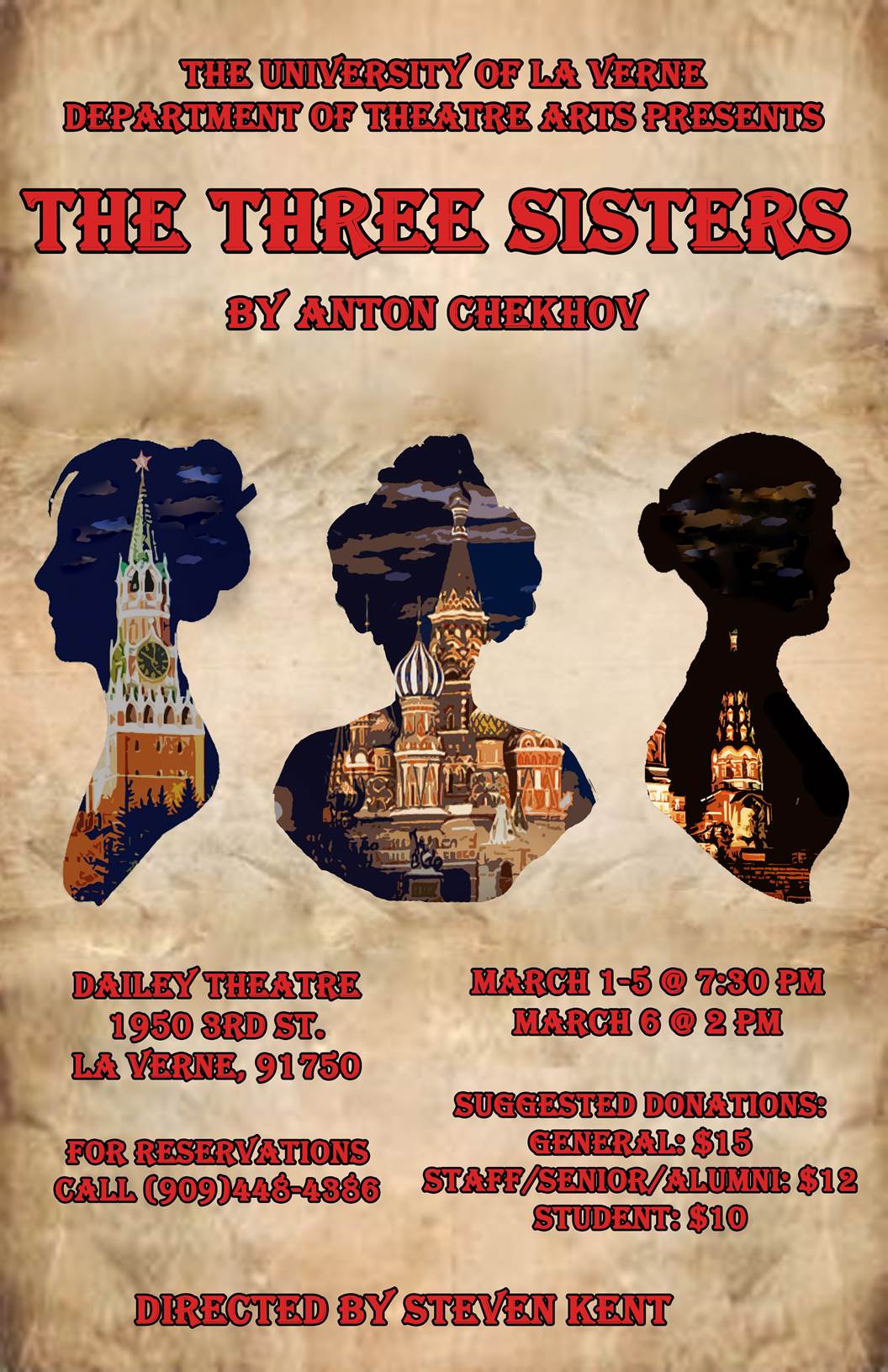 A renowned drama centering on three upper-class, educated sisters who long to return to Moscow is set to open at the University of La Verne on March 1 at the Dailey Theatre.
"The Three Sisters," a play written by Anton Chekhov, concerns the sisters and their brother, who were raised in Moscow, but find themselves living in a boring town in the provinces.
"Chekhov has a unique and wonderful way of portraying the lives of his characters," said Director Steven Kent. "Sometimes it seems as if they are people simply sitting at a table eating dinner or playing cards, but at the same time, their future happiness is being created or their lives are being torn apart."
Kent, a three-time Drama Critics Circle Award winner, spent years developing and adapting the play to make it modern. He said the characters' concerns and issues they face are as relevant today as they were more than 100 years ago.
Professor of Theatre Arts David Flaten built an imaginative stage setting, including 18-foot birch trees and ghostly transparent walls. The play is filled with the music of Tchaikovsky and Rachmaninoff to create a powerful evocation of the Russian soul.
What: "The Three Sisters" by Anton Chekhov and directed by Steven Kent.
When: March 1-5 at 7:30 p.m.; March 6 at 2 p.m.
Where: Dailey Theater main stage, 1950 Third St., La Verne
Cost: Suggested donation – $15; staff, seniors and alumni – $12; students – $10
Reservations or information: (909) 448 4386 or theatrearts@laverne.edu
---