University of La Verne to Offer DACA, Undocumented Student Support at LEAD Conference Oct. 14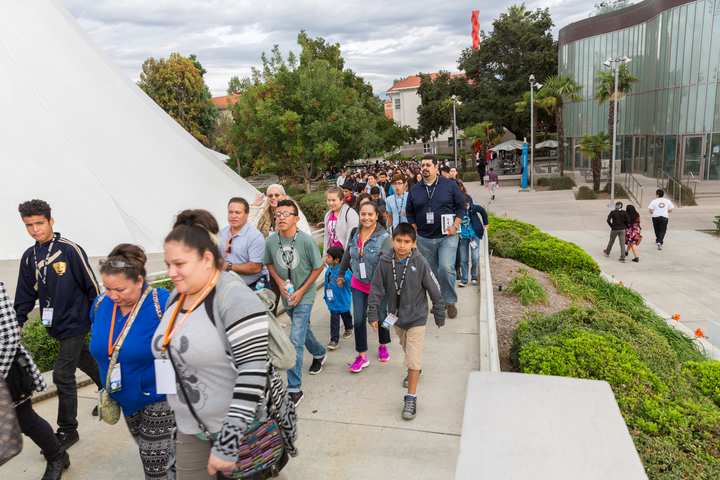 Hundreds of middle, high school, college students, and parents will come to the University of La Verne on Oct. 14 for workshops on college preparation, changes to Deferred Action for Childhood Arrivals (DACA) policy, and career planning.
The 6th annual Latino Education Access and Development (LEAD) Conference will be from 8 a.m. until 1 p.m. It is expected to draw about 400 students and parents. Shayla Rivera, an aerospace engineer, former rocket scientist with NASA, and comedian will serve as keynote speaker. Rivera advocates for women in Science, Technology, Engineering, Arts and Mathematics (STEAM) fields; and speaks about the importance of diversity and inclusion.
"This year, we're responding to what the Latinx community is facing given the national context," said Marisol Morales, the university's director of civic and community engagement. "We also want to make sure that education is accessible to everyone in the Latinx community and that all students have the resources they need to make higher education a priority."
The University of La Verne is a federally-designated Hispanic Serving Institution. About 44 percent of the university's students are Hispanic, and about 40 percent are first-generation college students, reflecting the diversity of the region and the communities the university serves.
The conference will feature special segments on DACA, including how families can prepare for emergencies and advocate for positive change regarding immigration. The university's student-led ULV Dreamers Club will host a workshop called UndocuAlly, which will provide information about laws and resources affecting undocumented students.
Other workshops will cover issues such as financial aid, preparing college entrance essays, and Science, Technology, Engineering, and Mathematics (STEM) careers.
The University of La Verne College of Law will present an immigration services pop-up clinic inside Campus Center at 1:30 p.m.
Registration information is available at http://laverne.edu/lead or by e-mailing communityengagement@laverne.edu.
---