The University of La Verne Receives Community Design Award From the City of La Verne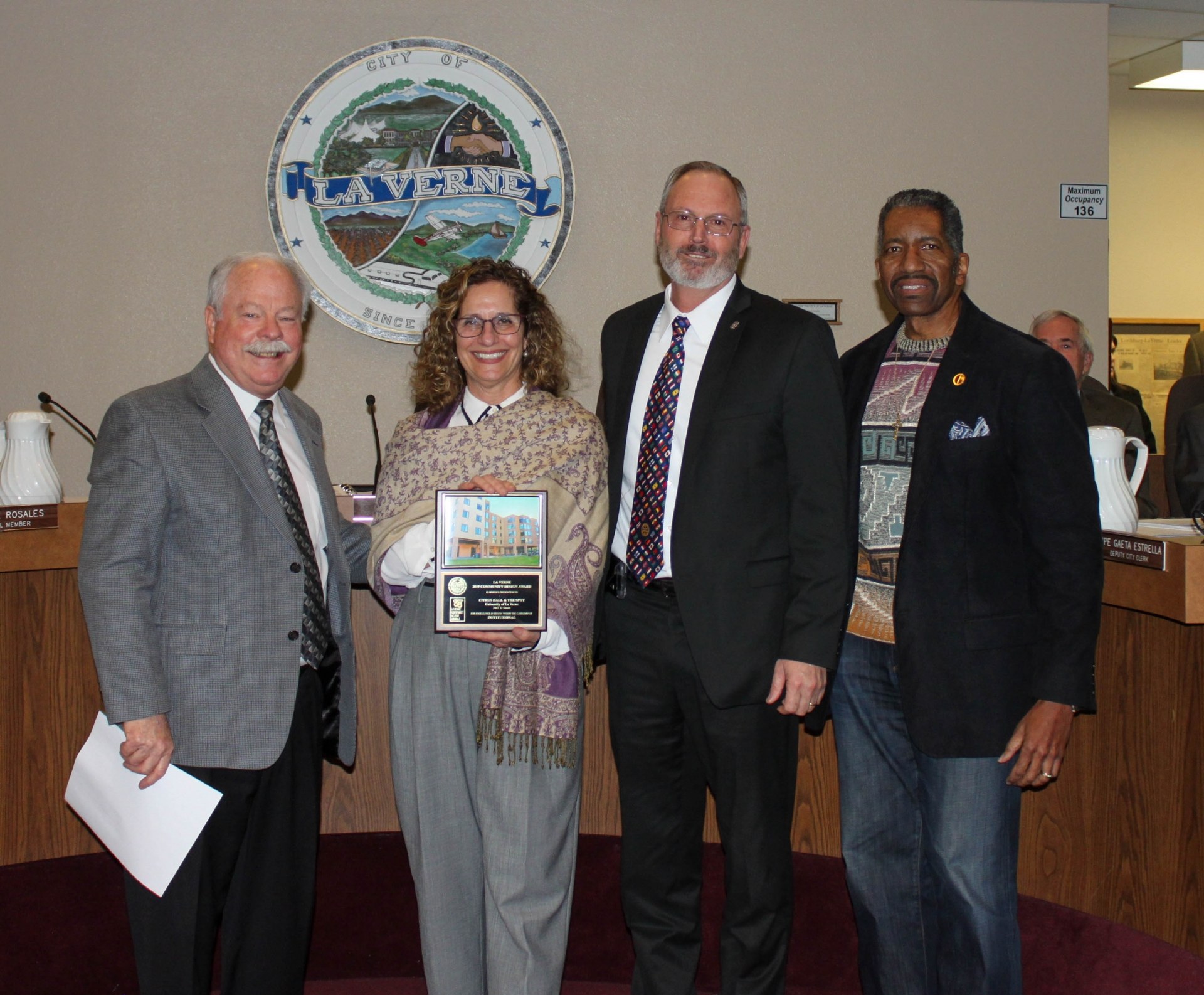 The University of La Verne received the Community Design Award from the City of La Verne on Feb. 19 for Citrus Hall and The Spot, the new residence and dining hall that opened in fall 2018. University President Devorah Lieberman accepted the award during a ceremony at La Verne City Hall.
The five-story, 116,000 square ft. building was designed to create a natural flow through the heart of the campus and to serve as a student-centered hub. It includes community lounges, study spaces, and a dining hall. The residence hall houses approximately 400 students, mostly first-year and second-year students.
The Spot dining hall offers students, faculty, staff, and the broader community a variety of food selections with the option to sit inside or in its two outside patios.
"It's a real treat for the community to have The Spot," La Verne Mayor Don Kendrick said. "The food is great and I know because I've been there."
The City of La Verne has recognized local businesses, homeowners, and institutions since 2001 with its biannual community design awards. The awards recognize development projects that are distinctive, functional, attractive, and generally enhance the community.
---