This handbook was put together to better prepare international students as they begin their time at the University of La Verne. The information covered here is also discussed in more detail during New Student Orientation, hosted by the OISE. Please click on the item to see the document or web page.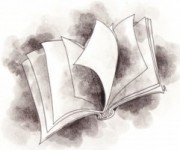 Dear International Student,
On behalf of the staff of the Office of International Services and Engagement (OISE), I welcome you to the University of La Verne. The staff of the OISE is available to you throughout your education at La Verne. We will do our best to help you in your adjustment to the U.S., to La Verne, and to the Los Angeles area, and La Verne communities.
The OISE offers various services to you including orientations, social events, immigration advice, and work information. If you have a question, any question, please feel free to ask at the OISE. Even if we cannot answer the question, we will find the right person and department to get your question answered.
We in the La Verne community value your contribution to us, and we hope you know that we want to help you. I hope you enjoy your stay and your study at La Verne.
I look forward to meeting you.
Sincerely,
Office of International Services and Engagement