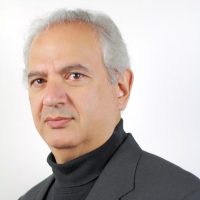 Adham Chehab
Main: (909) 448-4037
La Verne / Landis Academic Center 216
He holds an MA Econ. & Finance and read for his Ph.D. in Financial Economics at the Univ. of New Orleans; an MBA from Steubenville; a B.Sc. in Electrical Eng. Queen Mary College Univ. of London. He teaches Finance. His research is in market microstructure and interdisciplinary-Marketing and Finance.
Teaching Areas
Financial Management
Derivatives
Research Interests
Market microstructure
Interdisciplinary between Marketing and Finance.