Congratulations Class of 2018
Welcome to the University of La Verne's Commencement website! The Spring 2018 Commencement ceremonies took place on Saturday, June 2 and Sunday 3, 2018, at Campus West and in Ann and Steve Morgan Auditorium. Each ceremony honored undergraduate, graduate, and doctoral candidates from the university's central campus, including those from the Campus Accelerated Program for Adults (CAPA), students enrolled at regional campuses, online, and through additional off-campus programs.
2018 Commencement Speakers: Art Acevedo and Lawrence Ross
The University of La Verne is proud to announce that Art Acevedo, chief of the Houston Police Department, will serve as keynote speaker for the Spring Commencement ceremonies on Saturday, June and Lawrence Ross, an author, speaker and writer, will deliver the keynote address on Sunday, June 3.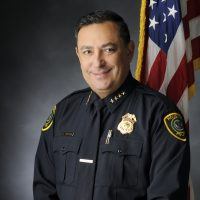 Art Acevedo was sworn-in as Chief of the Houston Police Department (HPD) on November 30, 2016. Chief Acevedo leads a department of 5,200 sworn law enforcement officers and 1,200 civilian support personnel with an annual general fund budget of $825 million in the fourth largest city in the United States.
Chief Acevedo believes good communication is vital for a successful community and steadily works to strengthen the bond between the community and its police department.  A proponent of community policing, Chief Acevedo refers to the proven practice as "Relational Policing," an opportunity to forge a relationship with each citizen an officer comes in contact with.
The first Hispanic to lead the HPD, Acevedo brings a unique understanding to the concerns of the diverse communities in the City of Houston.  Born in Cuba, he was 4 years old when he migrated to the United States with his family in 1968.  Acevedo grew up in California and earned a Bachelor of Science degree in Public Administration from the University of La Verne in California.  Acevedo began his law enforcement career in 1986 as field patrol officer in East Los Angeles with the California Highway Patrol.  He rose through the ranks and was named Chief of the California Highway Patrol in 2005. Acevedo most recently served nine years as Chief of the Austin Police Department.
Chief Acevedo holds various leadership positions with the Major Cities Chiefs Association and the International Association of Chiefs of Police. He is married to Tanya Born Acevedo and is the father of Melissa, Matthew and Jake.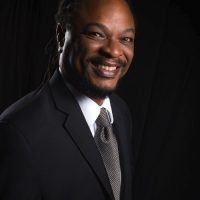 Lawrence Ross attended the University of California, Berkeley, and the University of California, Los Angeles, where he earned a bachelor's degree in History. Ross also has a Master of Fine Arts (MFA) degree in screenwriting from the UCLA School of Theater, Film, and Television.
He began his writing career in the mid 1990s as the managing editor of Rap Sheet magazine, the west coast's first hip hop magazine, before moving to the Los Angeles Independent newspapers, where as a reporter, he covered city government and community issues in Los Angeles, Hollywood, Culver City, and West Hollywood. Kensington Books published Ross's first book, The Divine Nine: The History of African American Fraternities and Sororities, in 2000.
The first book written about all nine African American fraternities and sororities, the Divine Nine is a Los Angeles Times, and Essence magazine best seller. As a result, Ross has lectured on the Divine Nine at over 700 colleges and universities, speaking on fraternalism, student development, and fraternity and sorority hazing. He's written commentaries, and has been interviewed, by The Root, The Grio, Los Angeles Times, the BBC, Atlanta Journal-Constitution, MSNBC, CNN, and other publications.
The National Association of Black Journalists selected Ross' second book, The Ways of Black Folks: A Year in the Life of a People as a "Fall Must Read." The Ways of Black Folks chronicled Ross' travels to England, France, Ghana, Brazil, Jamaica, and Canada, as he searched for the commonalities in the African diaspora experience.
In 2016, Ross's sixth book, Blackballed: The Black & White Politics of Race on America's Campuses was published by St. Martin's Press and is the first book written about campus racism, anticipating the current discussion now happening on college campuses today. Blackballed explores the present and historical issues of racism on hundreds of American college campuses, and how it ties to the current racial climate.
Ross' Blackballed lecture on campus racism is a frank and blunt discussion that has been hosted at over 75 colleges and universities in the past two years, Ross has been chosen to keynote the Association of Fraternal Leadership and Values conference in 2016 and 2018, the Association of Fraternal Advisors conference in 2018, and the Northeast Greek Association conference in 2018. In addition, his ground-breaking problem solving workshop, the Campus Racism Hack-A-Thon, challenges students, administrators, and faculty in thinking differently about how to work together to create a macro solution for campus racism on campuses.
In 2018, Ross' seventh book, No Justice: One White Police Officer, One Black Family, and How One Bullet Ripped Us Apart, tells the story about how Robbie Tolan, an African American from Houston, was shot in the chest by a Houston area police officer because of a mistaken license plate.
Currently, Ross lives in Los Angeles with his wife, April, and their son Langston.