2023 Baccalaureate Ceremony
Friday, May 26 at 3:00 pm
La Verne Church of the Brethren
RSVP
For Graduating Students: RSVP for 2023 Baccalaureate
For Faculty/Staff: RSVP for 2023 Baccalaureate
Baccalaureate is a spiritually-inspired, multifaith ceremony to honor and bless our graduates!
The ceremony includes an inspirational keynote speaker (see below), readings and music from a diversity of spiritual and philosophical traditions, and a special blessing to honor the gifts and personhood of each graduate as they complete their degree, move on, and continue their journey.  The ceremony is led by University dignitaries and the University Chaplain.  Graduates and Faculty process in and out in their regalia.
Graduates are invited to bring their friends and family to enjoy this celebration and ceremony. There is no seating limits.  Guest tickets are not required.  We ask that graduates RSVP above to let us know you are coming!  For those attending a commencement ceremony on Friday night, graduates and guests will have time to line-up for commencement after the Baccalaureate Ceremony!
Graduates: Please arrive at 2:30 p.m. with your regalia to line-up and prepare for the procession of graduates and faculty.  Graduates will line-up on the patio of the La Verne Church of the Brethren.  Guests can be seated anytime after 2:30 pm.  The La Verne Church of the Brethren is located at 2425 "E" Street, La Verne, CA  91750.
Remember to bring your cap and gown!
If you have questions about the Baccalaureate Ceremony, please contact Rev. Zandra Wagoner, University Chaplain at zwagoner@laverne.edu or 909-446-4448.
2023 Baccalaureate Speaker: Rev. Dr. Najuma Smith-Pollard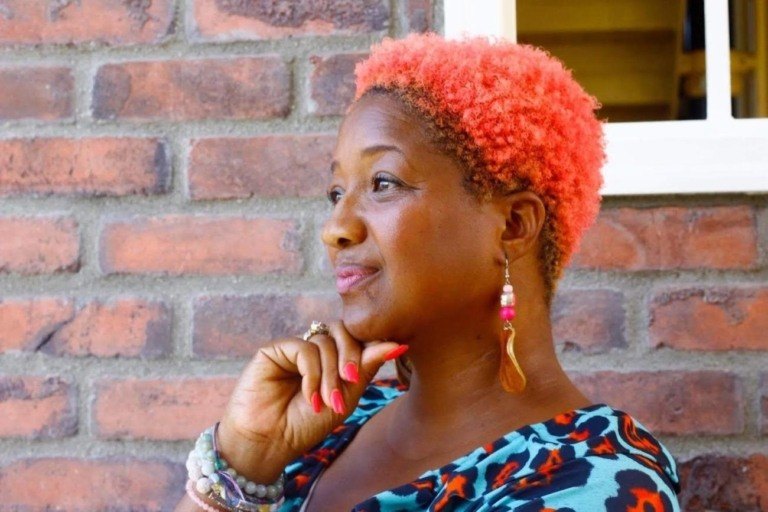 Rev. Dr. Najuma Smith-Pollard is  a spiritual leader, scholar, motivational speaker, author, life coach, radio personality, social change and community activist.
She is the Assistant Director of Community and Public Engagement with the USC Center for Religion and Civic Culture (CRCC).  She combines her experience as a pastor and expertise as a community leader to help faith leaders become full partners in the work of social change. She leads programming for the Cecil Murray Center for Community Engagement, which is housed at the CRCC.
She accepted her call to ministry in 1996, while serving under the phenomenal tutelage of the Rev. Dr. Cecil L. "Chip" Murray, her father in ministry. Smith-Pollard was ordained as a Deacon in 1996 and as an Itinerant Elder in 2000. Since that time, she has served as Assistant Pastor and Pastor of Family Ministries at Christ Our Redeemer AME Church in Irvine, California; Pastor of A.K. Quinn AME Church in Moreno Valley, California; and Pastor of St. James AME Church in Los Angeles, California. In 2014, Smith-Pollard launched Word of Encouragement Community Church (WOECC.ORG) in Los Angeles. She is a frequent speaker at churches and church conferences.
Pursuing her passion to serve others beyond the walls of the church, Smith-Pollard founded the company Living on Assignment, LLC, a personal development coaching and consulting firm that helps people live rich and meaningful lives. She is also the executive director for the Southern California School of Ministry. She founded a sexual violence awareness and training campaign called "It's Not Okay" (www.itsnotokay.org). Combining her passion for social justice and entrepreneurship, Smith-Pollard established Chocolate Tee's, an urban apparel company that uses a portion of its profits to support selected non-profit efforts and the "It's Not Okay" campaign.  She also leads the "…And She Can Preach!" mastermind group, committed to supporting emerging women preachers.
Smith-Pollard holds a B.S. in management from Pepperdine University, a Bachelor of Theology degree from the Southern California School of Ministry, an M.B.A. from Woodbury University and a Doctorate in Ministry from United Theological Seminary. She is an alumna of the "Passing The Mantle" Civic Engagement and Community Development Institute at USC, the precursor to the USC Cecil Murray Center's Faith Leaders Institute.