2022 Baccalaureate Ceremony
Friday, May 27 at 4:00 pm
Ludwick Center Lawn
RSVP
For Graduating Students: RSVP for 2022 Baccalaureate
For Faculty/Staff: RSVP for 2022 Baccalaureate
Baccalaureate is a spiritually-inspired, multifaith ceremony to honor and bless our graduates!
The ceremony includes an inspirational keynote speaker, readings and music from a diversity of spiritual and philosophical traditions, and a special blessing of graduates as they celebrate their accomplishment and continue their journey.  The ceremony is led by University dignitaries and the University Chaplain.  Graduates and Faculty process in and out in their regalia.
Graduates are invited to bring their friends and family to enjoy this celebration and ceremony. There is no seating limits.  Guest tickets are not required.  We ask that graduates RSVP above to let us know you are coming!  For those attending a commencement ceremony on Friday night, graduates and guests will have time to line-up for commencement after the Baccalaureate Ceremony!
Graduates: Please arrive at 3:30 p.m. with your regalia to line-up and prepare for the procession of graduates and faculty.  Graduates will gather at the Ludwick Center Patio to line-up.  Guests can be seated on the Ludwick Center Lawn anytime after 3:30 pm.  The Ludwick Center for Spirituality, Cultural Understanding and Community Engagement is located at ULV at 1928 Bonita Ave, La Verne, CA  91750.
Remember to bring your cap and gown!
If you have questions about the Baccalaureate Ceremony, please contact Rev. Zandra Wagoner, University Chaplain at zwagoner@laverne.edu or 909-446-4448.
2022 Baccalaureate Speaker: Dr. Varun Soni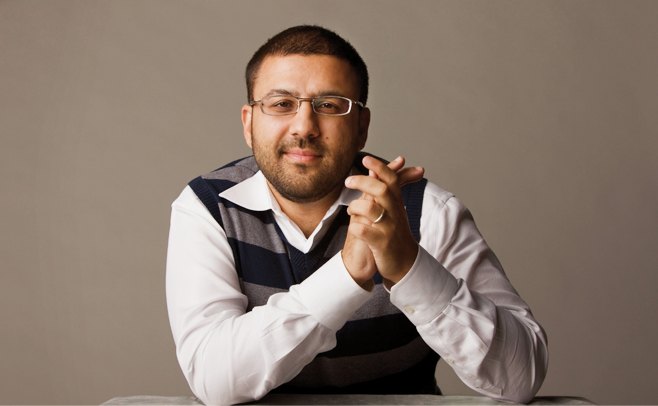 Dr. Varun Soni is the Dean of Religious Life at the University of Southern California (USC) and the first Hindu to serve as the chief religious or spiritual leader of an American university. He is also Vice Provost of Campus Wellness and Crisis Intervention, Adjunct Professor of Religion, and University Fellow at the Annenberg Center on Public Diplomacy. Prior to USC, he spent four years teaching in the Law and Society Program at the University of California, Santa Barbara.
A prolific public speaker and scholar of religions, Soni has been interviewed by a number of media outlets, including the Los Angeles Times, Associated Press, National Public Radio, ABC News, Sunday Times, Forbes and Voice of America. He is the author of Natural Mystics: The Prophetic Lives of Bob Marley and Nusrat Fateh Ali Khan (Figueroa Press, 2014) and he contributed to the edited volumes My Neighbor's Faith: Stories of Interreligious Encounter, Growth, and Transformation (Orbis Books, 2012), Peyote: History, Tradition, and Conservation(Praeger, 2016) and Words to Live by: Sacred Sources for Interreligious Engagement (Orbis Books, 2018). His essays and commentaries have appeared in a number of print and online publications, including CNN, Huffington Post, Washington Post, Jewish Journal, Religion Dispatches, CrossCurrents and Harvard Divinity Bulletin.