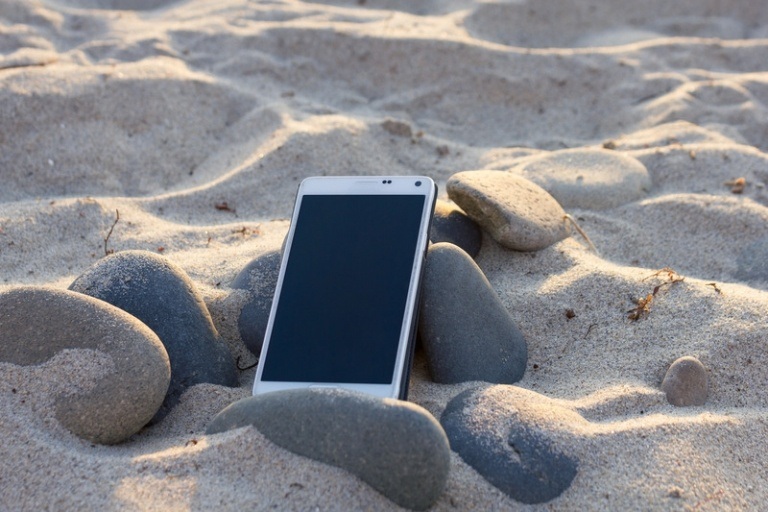 There are many apps available that can support your spiritual journey and keep you spiritually-inspired.  Below is a list of apps you might want to consider.  The list is separated into two categories: 1) General Spiritual Wellbeing Apps and 2) Interfaith and Religion-Specific Apps.
General Spiritual Wellbeing Apps
Soulvana
Comprehensive app featuring meditations, classes, and inspiring reflections/talks by some of the most remarkable spiritual teachers, guides, healers & shamans on the planet
Jiyo
Inspired by Deepack Chopra, this wellness-focused app address mind, body and spirit (meditation, metaphysics, nutrition, relationships, sleep, personal growth, and exercise).
Gaia
Unique blend of films, shows, classes and articles that include yoga, meditation, personal transformation, spirituality and alternative healing content.
Spiritual Stories Daily
Inspiring stories about spirituality, inner strength, inner peace, spiritual growth and the powers of the mind. The stories show the power of thought in action, and speak about the spirit that is beyond the mind. These stories are meant to teach, inspire, and motivate.
Spirit Junkie
Start the morning right and keep the good vibes going with an inspiring affirmation every day.  You can meditate on this affirmation, repeat it throughout your day or set reminders to view it and let it bring you back to center.
Miracle Now
This app provides daily inspiration as a spiritual guide to help expand one's miracle mind-set.
ConZentrate
Helps improve the focus of the mind by allowing you to go deeper into your meditation. The app makes it a fun event by setting goals that you can achieve and at the same time allowing you improve your concentration. The result of every goal is to unlock a background or a ball or background music.
Headspace
Teaches you how to breathe, meditate, and live mindfully. There are exercises on everything from managing anxiety to stress relief to breathing, happiness, calm, and focus.  It can help you focus, breathe, stay calm, and create the conditions for a better night's sleep by practicing meditation and mindfulness.
Grateful: A Gratitude Journal
Consists of daily prompts that give you something to write about, especially if you are totally mind-blocked. If you do not feel like answering the prompt given to you, you can always choose another one. If you are in a great mood to think and be creative, you can even write your own
Day One
An award-winning app that makes journaling about your life a simple pleasure.  Builds awareness, gratitude, reflection skills.
365 Gratitude
Helps you focus on what is good in your life. You can win rewards and prizes by unlocking medallions when you complete daily challenges. The app features daily prompts that can help you appreciate your family, friends, work, and relationships. Comes with a mood-tracker.
Interfaith and Religion-Specific Apps
Ocean 2.0 Interfaith Reader
An interfaith resource of sacred texts from all major religions.
Lectio 365
A daily devotional resource that helps you pray the bible every day.  The app is inspired by Lectio Divina, a way of meditating on the Bible that's been used by Christians for centuries, often referred to as Centering Prayer.  Also provides a weekly focusses around six practices that help one live like Jesus: prayer, mission, justice, creativity, hospitality and learning.
Our Bible
Developed by Progressive Christians, this app focuses on spiritual wellness and providing a space where everyone is welcome.  Provides daily devotions, scriptures, podcasts and chatrooms.
Jesuit Prayer
One-stop Ignatian spirituality on the go.  Features daily scriptures, reflection, prayers, daily examen, inspirational images
YouVersion Bible
Enjoy hundreds of versions of the Bible, including audio, bookmarks, notes and reading plans
Tao Te Ching
Provides the complete text of this book written by Lao Tzu
Torah Anytime
Video and audio Torah classes on personal growth, Jewish mysticism, philosophy and thought, dating and marriage, parenting, Israel, life after death, holidays, life cycle and more.
Sikh World
Sikh teachings, information on Gurus, read and listen to the Sri Guru Granth Sahib, read and listen to daily Hukamnama, listen to live Kirtan, listen to Nitnem and other Gurbanis, videos, and more
Heart Space
Provides an inner experience of Sufi spirituality through audio recordings of guided spiritual practices.  Includes inspirational texts from Rumi, Hadith, and the Qur'an.
MuslimPro
Most popular Muslim app with full Qur'an, prayer times, audio recitations, Qibla locator, calendar, maps of halal restaurants and Mosques.
Buddhify
Helps to brings calm, clarity and kindness to all parts of your life.  Meditations and mindfulness exercises included to help you reduce stress and anxiety and to help you live happier and healthier.
Daily Hinduism
A gateway to the rich tradition of Hinduism.  Stay informed about important holy days, follow your favorite deity or community, experience important festivals
Baha'i Prayers
Includes daily prayers, hidden words, bookmarks, Qiblih compass, 95 counter, calendar, solar times and reminders