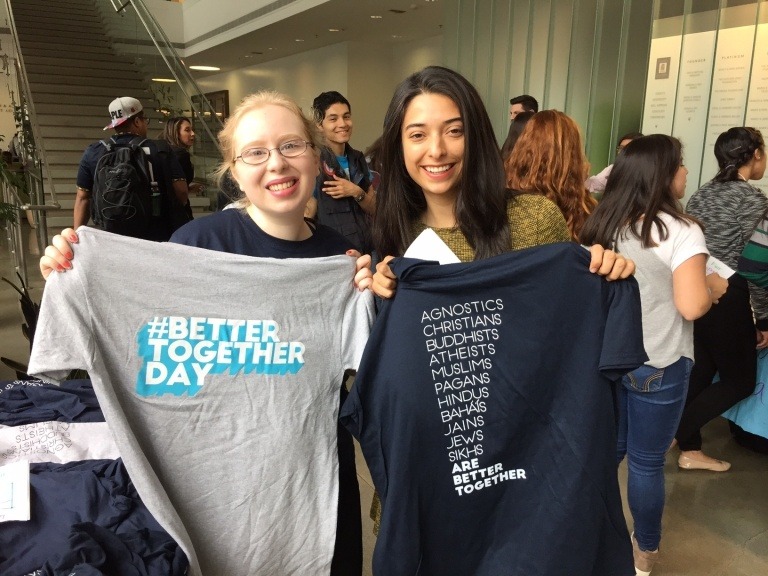 All meetings are open to students from any religious or philosophical perspective.
Common Ground: Many Perspectives, One Future (Multi-Faith)
Common Ground builds bridges across religious, spiritual, and philosophical diversity to strengthen our communities and build a better world.  Common Ground encourages University of La Verne students, faculty, and staff to learn about various religious, non-religious and spiritual perspectives, engage in interfaith cooperation, act together for the common good, and contribute to the University's broader mission to affirm diversity and promote inclusivity.
Instagram: @ulv_common_ground
Catholics In Action (CIA)
Catholics in Action (CIA) builds relationships among Catholic students, faculty and staff.  CIA sponsors regular mass, rosary meditations, and Lectio Divina contemplation, as well as opportunities to build community.  All are welcome!
Instagram: @cia_ulv
Cru (Christian)
Cru is a community of students passionately connecting the people of the University of La Verne, the surrounding community, and the world to Jesus Christ. All are welcome! National Cru Organization
Instagram: @ULVCru
Hillel (Jewish)
Hillel ensures everyone at the University of La Verne, whether Jewish or not, has an opportunity to explore Judaism and Jewish culture; all persons are welcome to all events and meetings of University of La Verne Hillel.
Muslim Student Association
The Muslim Students Association builds relationships among the Muslim students and tightens the bonds among them, encourages them to achieve high levels in their education, clarifies the stereotypes and misconceptions about Islam inside and outside the University, and educates people about Islam and its values. All are welcome!
Instagram: @MSALaVerne
Summer Service Leadership Program
Are you interested in giving back to your community and developing your spirituality and leadership skills?  For more information, explore the Summer Service Program.