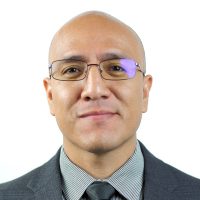 Dr. Adrian Velazquez Vazquez
Associate Professor, Public Administration
Main: (909) 448-4107
College of Law and Public Service
Dr. Velazquez holds a Ph.D. in Public Affairs from the University of Texas at Dallas, where he also obtained an MPA degree with a Policy Analysis concentration. Previously, he graduated with a law degree from Universidad de Guanajuato in Mexico.
Teaching Areas
Public Administration
Public Management
Program Evaluation
Research Interests
Policy Analysis
Immigration
Social Networks
On sabbatical Spring 2024
---
To explore the scholarship and creative works of University of La Verne faculty, please visit the Research Works profiles hosted by Wilson Library.