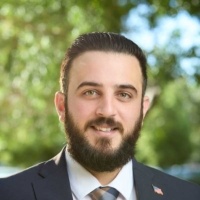 Meet Professor of Practice Arie Shamuilian: an accomplished criminal defense and personal injury attorney, and a dedicated educator in the field of law. With admissions to both the California State and Federal Court Bar, Professor Shamuilian brings a tenacious spirit to University of La Verne. His reputation extends far and wide within the legal community, and his insights have garnered him regular features in esteemed national media outlets, including News Nation, Newsmax, and the True Crime Today.
In the classroom, Professor Shamuilian's expertise shines as he imparts his comprehensive legal knowledge. With a diverse range of courses under his guidance, including criminal law, the misdemeanor appellate clinic, legal writing, and trial advocacy, he equips his students with the tools they need to succeed in the complex world of law.
Beyond the courtroom and the classroom, Professor Shamuilian is also a certified mediator, having adeptly navigated through numerous intricate cases. This mediation expertise seamlessly merges with his passion for education. As a Professor of Practice at his alma mater, the University of La Verne College of Law, he channels his extensive experience into mentoring and shaping the future legal minds. His legacy continues to thrive as he imparts practical wisdom and mediation techniques to aspiring law students, ensuring they are well-prepared to navigate the challenges of the legal landscape.
---
To explore the scholarship and creative works of University of La Verne faculty, please visit the Research Works profiles hosted by Wilson Library.