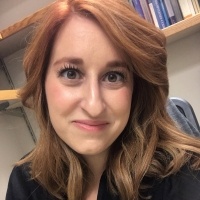 Jemima Galan
Assistant Professor, Student Success Center
Office: (909) 460-2007
College of Law and Public Service 243
Professor Jemima Galan graduated with a Bachelor of Arts in Philosophy with a minor in Political Science from the University of California, Irvine. She continued on to the University of La Verne College of Law and Public Service and is now an assistant professor there, working at the Student Success Center since 2018. She currently teaches first-year students Legal Analysis, Writing, and Research, where she helps students to develop crucial skills for effective legal writing and practice. She works closely with students by teaching Strategic Legal Methods I and II, courses developed to promote student understanding and skills throughout law school.
Prior to joining the College of Law and Public Service, Professor Galan started a law partnership serving the local San Bernardino county area. She has practiced law in several areas, including both criminal and civil cases, as well as civil appeals. She also spends time assisting students in bar preparation for the California Bar Examination, grading in every area of the required subjects through a private bar preparation program.
Professor Galan enjoys dedicating her time at the College of Law and Public Service teaching courses, advising students and helping them hone the foundation needed towards becoming effective law students and successfully licensed attorneys in California.
---
To explore the scholarship and creative works of University of La Verne faculty, please visit the Research Works profiles hosted by Wilson Library.