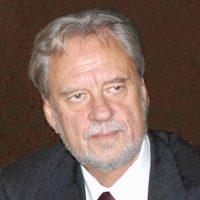 Dr. Kent Badger
Professor, Health Services Management
Main: (909) 448-4097
Cástulo de la Rocha Cástulo de la Rocha College of Health and Community Well-Being
Professor of Health Services Management and Director of the Center for Health Services Management Research.  Teaches: Management and Organizational Theory and Application, Strategic Management, Innovation, Communication, and Executive Development. Current research: community health and innovation.
Teaching Areas
Management and Organizational Theory and Practice for HSOs
Strategic Planning and Management in HSOs
Innovation and Change Management
Research Interests:
Community service organizational efforts to promote community health
Assessing innovative environments in community hospitals
Costanoan Burial Practices in the Twelfth Century
---
To explore the scholarship and creative works of University of La Verne faculty, please visit the Research Works profiles hosted by Wilson Library.