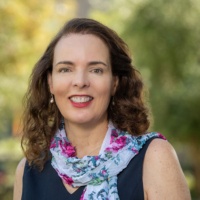 Dr. Louise Kelly
Main: (909) 448-4945
La Verne / Leo Hall 201
Dr. Kelly's research is on strategy, leadership & entrepreneurship. She was as Program Dir. – PhD in Leadership. She is an Outstanding Scholar (US gov.) with 7 books & over 20 articles – her latest book was Entrepreneurial Women. She was voted Outstanding Professor & is fluent in French & Spanish.
Teaching Areas
Strategy
Leadership
Management
Research Interests
Strategic Leadership
Entrepreneurship, Social Entrepreneurship, and Women Leadership
Management Ethics
---
To explore the scholarship and creative works of University of La Verne faculty, please visit the Research Works profiles hosted by Wilson Library.