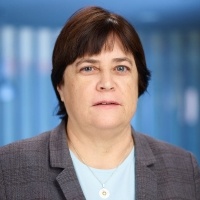 Dr. Marcia Godwin
Professor, Public Administration
Main: (909) 448-4103
College of Law and Public Service
Dr. Godwin has extensive experience in local government administration in Southern California. She has a Ph.D. in political science from Claremont Graduate University and master's degrees in both public policy (CGU) and public administration (CSUN). She has also chaired the University's IRB.
Teaching Areas:
Doctor of Public Administration
Master of Public Administration
Political Science (American Politics, Public Policy)
Research Interests:
Local government and urban politics
Research methodology
Local elections
---
To explore the scholarship and creative works of University of La Verne faculty, please visit the Research Works profiles hosted by Wilson Library.