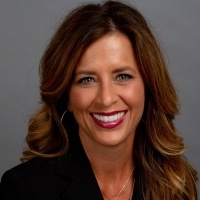 Michele Assael-Shafia
Office: (909) 448-2023
College of Law and Public Service 201
Professor Michele Assael-Shafia is a zealous attorney licensed by the State Bar in California for almost three decades. Her dedication to the law and vast legal experience includes insurance defense, corporate in-house counsel, and serving as a Deputy District Attorney at the San Bernardino County District Attorney's Office. Ms. Shafia prosecuted various criminal cases, from misdemeanors to gang-related felonies.
Professor Shafia has also instructed at the San Bernardino County Sheriff's Department, focusing on gang prosecution. Since 2017, Professor Shafia has taught Criminal Law, Criminal Procedure, Evidence, and Trial Advocacy courses at the University of La Verne College of Law. Professor Shafia is also the Co-Founder and Director of the San Bernardino County Misdemeanor Appellate Clinic, representing indigent defendants with criminal appeals. Ms. Shafia has created a partnership with the San Bernardino Judicial System that provides live-client clinical experiences in misdemeanor criminal cases for current law students. Professor Shafia is also a frequent guest speaker and commentator on various aspects of the law. As a first generation college graduate and attorney, Professor Shafia continues to educate, advocate, and inspire the legal community and beyond.
---
To explore the scholarship and creative works of University of La Verne faculty, please visit the Research Works profiles hosted by Wilson Library.