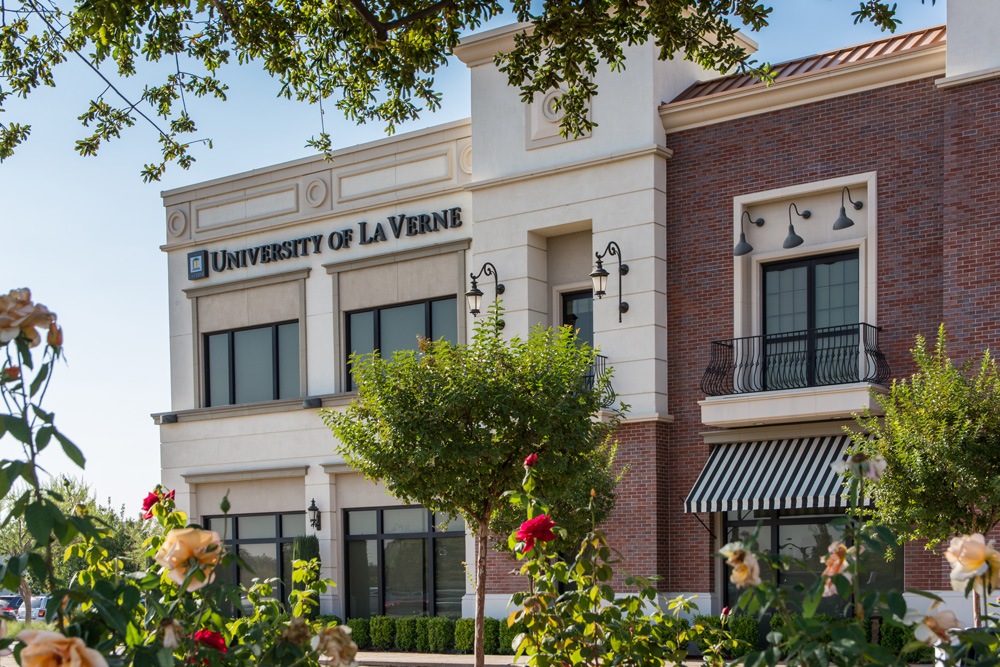 The University of La Verne Bakersfield Campus supports the academic goals of students in Kern County through quality degree programs in business, education, and more. Whether you enroll in an associate, bachelor's, or master's program, you will gain a career-focused education that prepares you to be a major contributor in your workplace and community.
Flexible scheduling, including evening and Saturday classes, allows you to work as you complete your degree while small classes encourage close relationships between faculty and students. The campus is located in the scenic Park at River Walk, close to retail establishments, restaurants, and entertainment venues.
All programs are offered in accelerated eight-week sessions, with five academic sessions per year.
Programs in Bakersfield
Undergraduate Degree Programs
Graduate Programs
Credentials