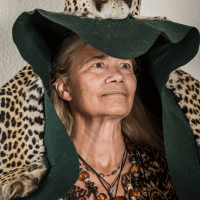 Felicia R. Beardsley
Emeriti Member
In Memoriam
Publications
Beardsley, F. R., Kataoka, O., Masuda, K., Nagaoka, T., Smith, A., Thompson, A., & Kraus, S. (2016). Nan Madol: Ceremonial Center of Eastern Micronesia.

Beardsley, F. (2016). Respect for the ancients. Life in Science. Science 354 (6317): 1242.
Richards, Z.; Shen, C-C.; Hobbs, J-P; Wu, C-C; Jiang, X., & Beardsley, F. (2015). New Precise Dates for the Ancient and Sacred Coral Pyramidal Tombs of Leluh (Kosrae, Micronesia). Science Advances 1.
Beardsley, F. (2014). Temple Architecture in the Sacred Site of Menka, Kosrae, Federated States of Micronesia. Monuments and People in the Pacific. Studies in Global Archaeology, 18: 191-218.