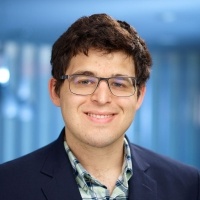 Dr. Benjamin Jenkins
Associate Professor & Archivist
Main: (909) 448-4978
Wilson Library
Dr. Benjamin Jenkins is Assistant Professor of History and University Archivist. He teaches United States and California history and he directs the Public History Program. He received his Ph.D. in Public History at the University of California, Riverside, in 2016. His current research focuses on the interactions between citrus agriculture and railroad transportation in southern California. He has worked at Public History institutions such as the Richard Nixon Presidential Library and the Huntington Library. One of his most recent publications is The Digital Frontier: Archival Digitization and Modern Usage of the Human Record. He is currently completing a book manuscript titled Octopus's Garden: Railroads, Citrus Agriculture, and the Emergence of Southern California.
Educational Background
Ph.D., History, University of California, Riverside, 2016
M.A., History, University of California, Riverside, 2013
B.A., History, University of La Verne, 2011
Publications
---
To explore the scholarship and creative works of University of La Verne faculty, please visit the Research Works profiles hosted by Wilson Library.