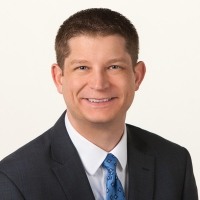 Topher Davis
Visiting Assistant Professor
Office: (909) 448-2067
College of Law 231
Christopher (Topher) S. Davis, Jr. joined the full-time faculty of the College of Law in 2020. Prior to joining the faculty at La Verne Law, Professor Davis practiced law out of his own firm, which was named Best Law Firm by the Duluth News Tribune for both 2019 and 2020. In his practice, Professor Davis focused on business law, estate planning, municipal law, real estate law, and civil litigation. Professor Davis also previously taught as an Adjunct Professor at the University of Wisconsin-Superior. Professor Davis is a licensed attorney in both California and Minnesota.
Educational Background
University of La Verne College of Law: Juris Doctor
University of La Verne College of Business and Public Management: Master of Business Administration
The College of St. Scholastica: Bachelor of Arts Degree in Business Management
Publications
Davis, Christopher, Jr., Malagrinò, Dylan Oliver, HOLD YOUR FIRE: THE INJUSTICE OF NCAA SANCTIONS ON INNOCENT STUDENT ATHLETES, Virginia Sports and Entertainment Law Journal, Vol. 11, Issue 2, Spring 2012, 423-459.
Davis, Christopher, Jr., Malagrinò, Dylan Oliver, THE MYTH OF THE "FULL RIDE": CHEATING OUR COLLEGIATE ATHLETES AND THE NEED FOR ADDITIONAL NCAA SCHOLARSHIP-LIMIT REFORM, Oklahoma Law Review, Vol. 65, No. 4, Summer 2013, 605-643.
Awards / Honors
Duluth News Tribune Top 20 Under 40 Award: 2020
Minnesota State Bar Association North Star Attorney: 2013, 2014, 2015, 2016, 2017, 2018 and 2019
Leadership Duluth Graduate, Class of 2017
Additional Information
Boards
NorthShore Inline Marathon, Board Member: 2016-2020
Hermantown Area Chamber of Commerce, Board Member: 2016-2020; President: 2018