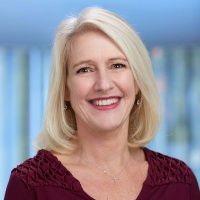 Dr. Donna Redman
Associate Professor of Education
Associate Dean
Office: (909) 448-4728
Leo Hall 104
Donna Redman, Ed.D. is a full-time faculty member in the LaFetra College of Education at the University of La Verne. Dr. Redman currently teaches a variety of courses in the undergraduate Educational Studies program in the La Fetra College of Education. Dr. Redman leads the Educational Studies program as Chairperson,  and oversees the delivery of the program at the university's main campus and regional campuses, as well as online and has spearheaded and launched the first fully online undergraduate Educational Studies program.
Dr. Redman received certification in hybrid and online teaching and currently teaches both fully online and hybrid courses for the Educational Studies program. Dr. Redman's Ed.D is in the area of the delivery of high quality online courses, and has developed and designed online courses in subjects such as Schools in Society, Senior Seminar and Children's Learning Environments. Her research agenda includes online education at higher education institutions, strategies to motivate and engage faculty and students in blended teaching and learning, and teacher collaboration.
Educational Background
Ed.D., University of La Verne
M.S., University of La Verne
B.A., University of La Verne
Publications
Articles/Book Chapters
Redman, D., & Perry, D. (2020) Changes in Faculty Perception from 2000, 207 and 2010. Journal of Online Educators, 17(2). 1-14.
Deal, T. E., & Redman, D. (2013).  Rejuvenating Teacher Teams: Back to Basics. In S. Conley & B. Cooper Editors (Eds.), Moving from Teacher Isolation to Collaboration:   Enhancing Professionalism and School Quality.  (pp.35-48) Lanham, MD: Rowman & Littlefield.
Redman, D., Conley, S. & Deal, T.E. (2015). A Cultural Approach to Mentoring New Teachers. In B. Cooper & C. R. McCray (Ed.), Mentoring for School Quality: How Educators can be more professional and effective. (pp 98-120) Lanham, MD: Rowman & Littlefield.
Presentations
Redman, D. & Perry, D. (2019) Co-Presenter at OLC Innovate Conference, Moving an Undergraduate Teacher Preparation Program to Fully Online: The Vital Role Instructional Designers Played in the Process to Help Us Achieve our Goals. Denver, CO.
Redman, D. & Barajas-Murphy, N. (2015) Co- Presenter at ELI conference, Instructional   Design Creates the Conversation; Faculty Development Supports the Innovation. Anaheim, CA
Barajas-Murphy, N. & Redman, D. (2014) Co -Presenter at OLC (Formerly SLOAN-C) Blended Learning Conference.  Developing a Technology Rich Teacher Education Program:  Use of Data to Inform Instruction. Denver, CO.
Awards / Honors
32nd District Congressional Woman of the Year, 32nd District US Congress, 2017
Additional Information
As a third-generation graduate of La Verne, I come from a long line of educators and education has always been in my blood. Both of my grandparents and both of my parents earned their teaching degree from La Verne College. The desire to make a difference to every student I teach is what drives my passion to be an educator.
---
To explore the scholarship and creative works of University of La Verne faculty, please visit the Research Works profiles hosted by Wilson Library.