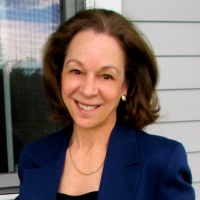 Jennifer Clarke
Fletcher Jones Endowed Professor in Biology
Dr. Jennifer Clarke's behavioral ecology research is focused on two areas: 1) animal communication and conservation and 2) the effect of light at night on animal behavior.
Bioacoustics is cross-disciplinary area of science, combining biology and acoustics, that is increasingly being used as a non-invasive tool to aid in animal conservation efforts, for example, remote monitoring of animal behavior. Animal communication studies are also revealing previously unknown aspects pertaining to evolution, disease transfer, cognition and culture in animals. Dr. Clarke and her students have investigated communication in a variety of vertebrate species, many of which are endangered, including: ptarmigan, elk, bison, coatis, dogs, dingoes, flying foxes, microbats, Tasmanian devils and Sumatran tigers.
The effect of light at night on animal behavior is a critical area of study and the impact of artificial light on nocturnal species is growing. Worldwide, human populations are encroaching on natural habitats and bombarding wildlife with unnatural light. Dr. Clarke's research into the effect of light at night involves investigations of the effects of natural (i.e. moonlight) as well as unnatural light at night (light pollution/ALAN) on wild species. She and her students have explored the effects of nocturnal illumination on the behavior of short-eared owls, deer mice, kangaroo rats, rattlesnakes, brown treesnakes and southern flying squirrels.
Dr. Clarke's scholarly work can be found on ResearchGate.
Educational Background
Ph.D. Zoology – Washington State University – Pullman, WA
M.A. Zoology – University of Montana – Missoula, MT
B.A. Zoology/Education – Miami University – Oxford, OH
---
To explore the scholarship and creative works of University of La Verne faculty, please visit the Research Works profiles hosted by Wilson Library.