Make the most of your ULV experience. Start now to identify and apply the eight skills you'll need to be employable after graduation.
The ULV Career Center helps equip students with the ability to professionally identify and articulate their University of La Verne Experience through the 8 Career Readiness Competencies.
Career Readiness refers to the attainment and demonstration of requisite competencies that broadly prepare college graduates for a successful transition into the workforce. Extensive research by the National Association of Colleges and Employers (NACE) resulted in a list of core competencies employers seek in college graduates. Students can develop these skills throughout their college experience to prepare for their future career (Adopted from NACE).
Career Readiness Fellowship
The Career Readiness Fellowship (CRF) was designed by the Director of the Career Center and Associate Dean of Learning, Innovation and Teaching to implement a campus-wide initiative of Career Readiness through the integration of national career competencies by leveraging institutional partners/resources. The selected cohort of Career Fellows consists of twelve professional staff members representative of nine co-curricular and curricular functional areas across campus. These designated Career Fellows will be trained to promote Career Readiness and equip students with the ability to professionally articulate their University of La Verne college experience through the 8 NACE Career Readiness Competencies.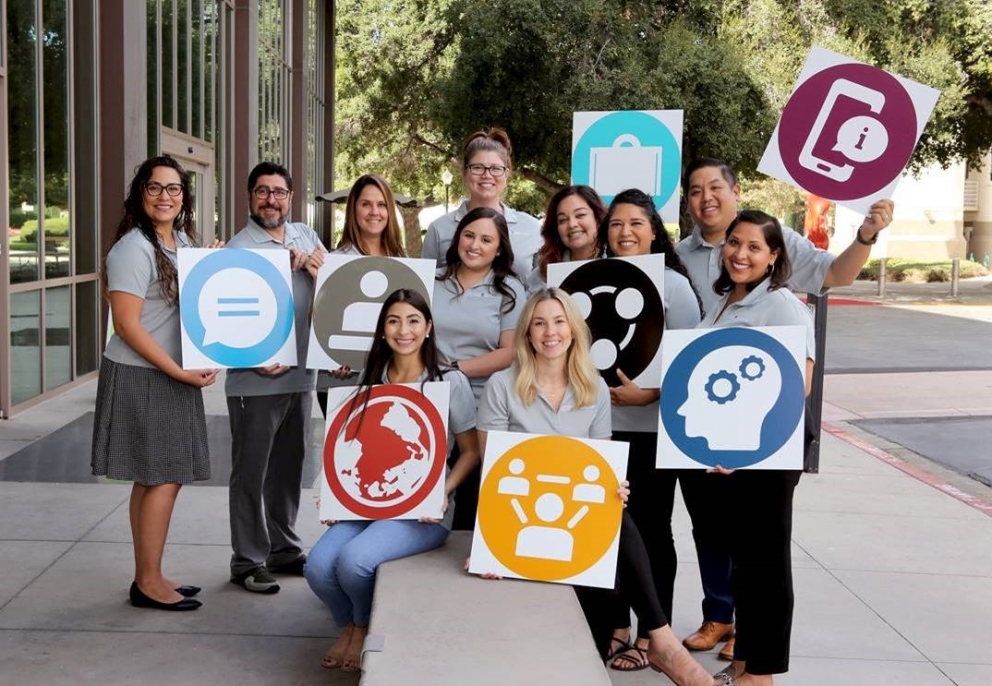 CareerSpots
The Career Center has partnered with CareerSpots, the leading provider of online Career Readiness content, created by leading career development professionals. The platform is based on the 8 NACE competencies and will provide students with videos and interactive courses to help them articulate the skills employers value.