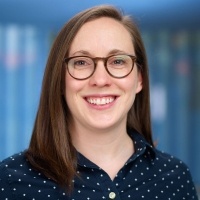 Allyson Brantley
Associate Professor, History
Director of Honors and Interdisciplinary Initiatives
Main: (909) 448-4737
La Verne / Founders Hall 114D
Dr. Allyson Brantley is an Associate Professor of History in the Department of History and Political Science, where she teaches courses in U.S., Latin American, Borderlands, and Social Movements histories (a number of these courses also include Honors sections). She received her PhD from Yale University in 2016. Her research focuses on interracial labor and consumer organizing and activism in the 20th century United States; her first book, on the subject of the long-running boycott of Coors beer – Brewing a Boycott: How a Grassroots Coalition Fought Coors & Remade American Consumer Activism – was published in 2021 with the University of North Carolina Press.
To make an appointment to discuss Honors questions with Dr. Brantley, please use her scheduling link.
Faculty Website
---
To explore the scholarship and creative works of University of La Verne faculty, please visit the Research Works profiles hosted by Wilson Library.