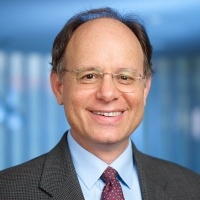 Dr. Kenneth Marcus
Main: (909) 448-4733
Founders Hall 114
Dr. Kenneth Marcus is a Professor of History, and teaches European history, Los Angeles history, Approaches to History, and World History. He received his B.A. in History with Distinction at UC Berkeley, an MBA at the Groupe ESCP (Ecole Supérieure de Commerce de Paris) in Paris, France, and a Ph.D. in History at the University of Cambridge, UK. A cultural historian, he has published three books and over sixty articles, book reviews, encyclopedia entries, and media projects on a wide range of subjects. He focuses on transnational connections between Europe and the Americas as well as African American arts and culture. Publications include a book on Los Angeles cultural history, Musical Metropolis: Los Angeles and the Creation of a Music Culture, 1880–1940 (Palgrave Macmillan, 2004) and on exile composer Arnold Schoenberg and the modernist movement in southern California, Schoenberg and Hollywood Modernism (Cambridge University Press, 2016, paperback 2018). Trained in music theory, form, and performance, Professor Marcus has also recorded 3 CDs with guitar, keyboard and vocals for use in the classroom, including Some American Music (1999). He is past-Director of the International Studies Institute, past-Chair of the International Studies Program, and past-President of the Historical Society of Southern California. He is currently working on a project on the arts and human rights.
Dr. Marcus' scholarly work can be found at Google Scholar and ResearchGate.
Faculty Website
---
To explore the scholarship and creative works of University of La Verne faculty, please visit the Research Works profiles hosted by Wilson Library.