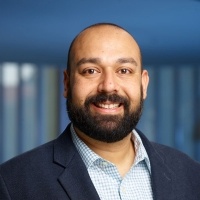 Morgan Sandler
Associate Professor, Digital Film Production
Main: (909) 448-4348
Fax: (909) 448-1612
Arts and Communications Building 137
Before joining La Verve in 2016, Morgan was a professor at Cal State Los Angeles where he helped to design the digital cinematography program.
Morgan is also the former head of the Cinematography department at the Los Angeles Film School.
In addition to his 10 years of teaching experience, Morgan is also an accomplished cinematographer and director who has spent nearly 17 years shooting feature films, television shows, commercials and music videos. His list of clients includes Disney, MTV, ABC, Court TV and Funny or Die.
Morgan is also a RED Camera certified instructor as well as an avid photographer.
He is the author of "Visual Storytelling: How to Speak to the Audience Without Saying a Word."
Educational Background
Masters of Fine Arts in Film, Television, and Theatre, California State University, Los Angeles
Bachelor of Arts in Directing, Los Angeles Film School
Additional Information
Courses Taught
TV 166: Introduction to Mass Media
TV 225: Fundamentals of Video Production
TV 235: Intermediate Video Production
TV 408: Mystery, Noir and Suspence
TV 408: Film and TV Directing
TV 408: Cinematography
TV 499: Senior Seminar
---
To explore the scholarship and creative works of University of La Verne faculty, please visit the Research Works profiles hosted by Wilson Library.