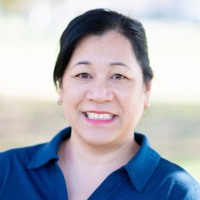 Dr. Ngoc Bui
Main: (909) 448-4099
La Verne / Hoover Hall 102
Dr. Ngoc H. Bui is a tenured full professor in the psychology department at the University of La Verne, who is currently serving as Associate Dean for Effectiveness, Planning, and Faculty Affairs in the College of Arts and Sciences.
She earned a Bachelor's of Arts in psychology, with a minor in quantitative research, at California Polytechnic University, Pomona, in 1994. Dr. Bui earned her M.A. (1997) and Ph.D. (2000) degrees in social psychology from the University of Nebraska-Lincoln. Prior to coming to La Verne, Dr. Bui was a full-time social sciences instructor at Metropolitan Community College in Elkhorn, Nebraska (1999-2002).
Dr. Bui's research interests include teaching and learning psychology, attitudes, procrastination, social cognition and media psychology. She has also supported student research by publishing and presenting with undergraduate and graduate students in the psychology program at the University of La Verne. Dr. Bui has 19 refereed journal publications (10 of which were co-authored with students), 16 book and film reviews, and 26 refereed poster presentations since arriving at La Verne. She has also served as chapter advisor to Psi Chi International Honor Society in Psychology at the University of La Verne since 2002, and as President-Elect, President, and Past-President on the Psi Chi Board of Directors (2021-2023).  Dr. Bui has been awarded Advisor of the Year (2022),  the Outstanding Club/Organization Advisor Award (2007, 2008, 2009, 2022), the Psi Chi Regional Faculty Advisor Award (2006), and the Psi Chi/Florence L. Denmark National Faculty Advisor Award (2012). She has been recognized for Outstanding Achievement in Graduate Student Mentoring for the College of Arts and Sciences at the University of La Verne (2016), and was inducted into the La Verne Academy (2017), which is dedicated to collegial leadership in research and scholarship. She has served on a variety of committees, including the University Promotion and Tenure Committee, the Institutional Review Board, the Sabbatical Committee, the General Education Committee (as co-chair), and the College of Arts and Sciences Faculty Professional Support Committee.
She lives with her husband, Kent, her two children (Grace and Ben), and her three cats. In her free time, Dr. Bui is an avid reader of dystopian fiction, fantasy, and YA novels.
Dr. Bui's scholarly work can be found at Google Scholar.
Educational Background
Ph.D., University of Nebraska-Lincoln
M.A., University of Nebraska-Lincoln
B.A., California State Polytechnic University, Pomona
Publications
Representative Publications
Bui, N.H., García, J.J., Williams, M.J., & Burrel, A.M. (accepted for Fall 2022). A model for anti-racism training.

 

Journal of Faculty Development.
Demyan, A.L., Abraham, C.M., &

 

Bui, N.H. (2018). Trainees looking through the lens of a supervisor: Remediation and gatekeeping responses to hypothetical problems of professional competency.

 

The American

 

Journal of Family Therapy, 46(1), 67-80. doi: 10.1080/01926187.2018.1428128
Rindt-Hoffman, S., Kernes, J.L., &

 

Bui, N.H. (2019). Attachment style, spirituality, and compassionate love among mental health professionals.

 

Journal of Mental Health Counseling, 4(2), 112-126. doi: 10.17744/mehc.41.2.02.
Waring, A., Kernes, J.L., &

 

Bui, N.H. (2019). The role of attachment anxiety, attachment avoidance, and grit on life satisfaction and relationship satisfaction.

 

Journal of Humanistic Psychology.

 

Advance online publication. doi: 10.1177/0022167819844692
Professional Presentations
Alfaro, M., &

 

Bui, N. (2022, April).

 

From undergraduate to graduate to internships: How to have a successful interview process. Symposium presentation presented at the 102nd Annual Western Psychological Association Convention, Portland, OR.
Bui, N., & Buckingham, R. (2020).

 

I am happy you failed: Schadenfreude and just-world beliefs.

 

Poster presented at the 100th Annual Western Psychological Association Virtual Convention.
---
To explore the scholarship and creative works of University of La Verne faculty, please visit the Research Works profiles hosted by Wilson Library.