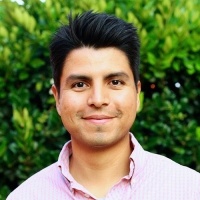 Dr. Raúl Pérez Ph.D.
Assoc Professor, Sociology
Office: (909) 448-4172
La Verne / Hoover Hall 112
I am from South Central Los Angeles. After completing my A.A. degree at Cerritos Community College in 2004, I attended the University of California Irvine, where I received a B.A. in 2007 and completed my Ph.D. in Sociology, with a Graduate Emphasis in Chicano and Latino Studies, in 2015. From 2015-2019, I was an Assistant Professor of Sociology at the University of Denver, and a Visiting Scholar at John Cabot University in Rome in 2017. During the 2018-19 academic year, I was also a Woodrow Wilson Career Enhancement Fellow and a Visiting Scholar in the Chicano Studies Research Center at the University of California, Los Angeles.
Research
Broadly, my research examines the intersections of racism, culture, power and affect in relation to social inequality, cultural change, and social movements in the U.S. and globally. Specifically, my research has focused on the social, cultural and political impact of racist humor across various social domains, ranging from the world of stand-up comedy and law enforcement, to online hate groups and in the political arena. I am currently working on 2 projects. 1) I am completing my first book, The Souls of White Jokes (under contract with Stanford University Press), which examines the use of racist humor by police officers against civilians and officers of color, among the Alt-right and far-right as a recruiting tool to spread white supremacist ideology, and as a form of racist propaganda targeting elected officials of color. 2) I am also examining how political figures and populists exploit humor and ridicule during periods of economic and social instability and crisis to win elections. I am currently looking at this phenomenon in the context of Italy.
My research has been awarded and supported by the American Sociological Association, the Woodrow Wilson Foundation, the University of California Center for New Racial Studies, and the Working Class Studies Association. It has also been featured in media such as Time, The Baltimore Sun, The Houston Chronicle, LA Progressive, KCUR, The Grio, Latino Rebels, Remezcla, and Zócalo Public Square.
Dr. Pérez's scholarly work can be found at Google Scholar.
Educational Background
Ph.D. in Sociology, University of California, Irvine
B.A. in Sociology, Minor in Philosophy, University of California, Irvine
A.A. Cerritos Community College
Publications
Peer-Reviewed Articles
2019
Pérez, R. and Ward, G. "From Insult to Estrangement and Injury: The Violence of Racist Police Jokes." American Behavioral Scientist. doi/10.1177/0002764219842617
2017
Pérez, R. "Racism Without Hatred? Racist Humor and the Myth of  'Color-blindness.'" Sociological Perspectives. 60(5), 956-974.
Pérez, R. "Race, Gender, and Comedy Awards: From Civil Rights to Color-Blindness." Comedy Studies. 8(1), 68-80.
2016
Pérez, R. "Racist Humor: Then and Now." Sociology Compass. doi/10.1111/soc4.12411
Pérez, R. and Greene, V. "Debating Rape Jokes vs. Rape Culture: Framing and Counter-Framing Misogynistic Comedy." Social Semiotics. 26(3), 265-282.
Pérez, R. "Brownface Minstrelsy: 'José Jiménez,' the Civil Rights Movement, and the Legacy of Racist Comedy." Ethnicities. 16(1), 40-67

*Winner: 2015 American Sociological Association, Section on Latina/o Sociology, Cristina Maria Riegos Award

2013
Pérez, R. "Learning to Make Racism Funny in the 'Color-Blind' Era: Stand-Up Comedy Students, Performance Strategies, and the (Re)Production of Racist Jokes in Public." Discourse & Society, 24(4), 478-503.

*Winner: 2015 American Sociological Association, Section on Racial and Ethnic Minorities (SREM), Oliver Cromwell Cox Article Award
Book Chapters
| | |
| --- | --- |
| 2019 | Pérez, R. "Why We Can't Take a Joke." Pp. 307-311 in Unwatchable, Eds. Baer, N., Hennefeld, M., Horak, L., and Iversen, G. Rutgers University Press. |
| 2017 |  Pérez, R. "Rhetoric of Racial Ridicule in an Era of Racial Protest: Don Rickles, the 'Equal Opportunity Offender' Strategy, and the Civil Rights Movement." Pp. 71-91 in Standing Up, Speaking Out: Stand-Up Comedy and the Rhetoric of Social Change, Eds. Meier, M.R., and Schmitt, C.R. Routledge. |
Other Publications
| | | |
| --- | --- | --- |
| 2016 | Pérez, R. "When Bigoted Humor Isn't Just a Joke." Zócalo Public Square. | Link |
| 2015 | Pérez, R. "#JeSuisCharlie? Maybe if you're white!" Racism Review. | Link |
Additional Information
Courses  Taught
Professor Pérez teaches courses on Racial and Ethnic Relations, Racism and Anti-Racism, Research Methods, and Comedy and Society.
---
To explore the scholarship and creative works of University of La Verne faculty, please visit the Research Works profiles hosted by Wilson Library.