University of La Verne Mourns the Loss of Founding College of Law Dean Paul Egly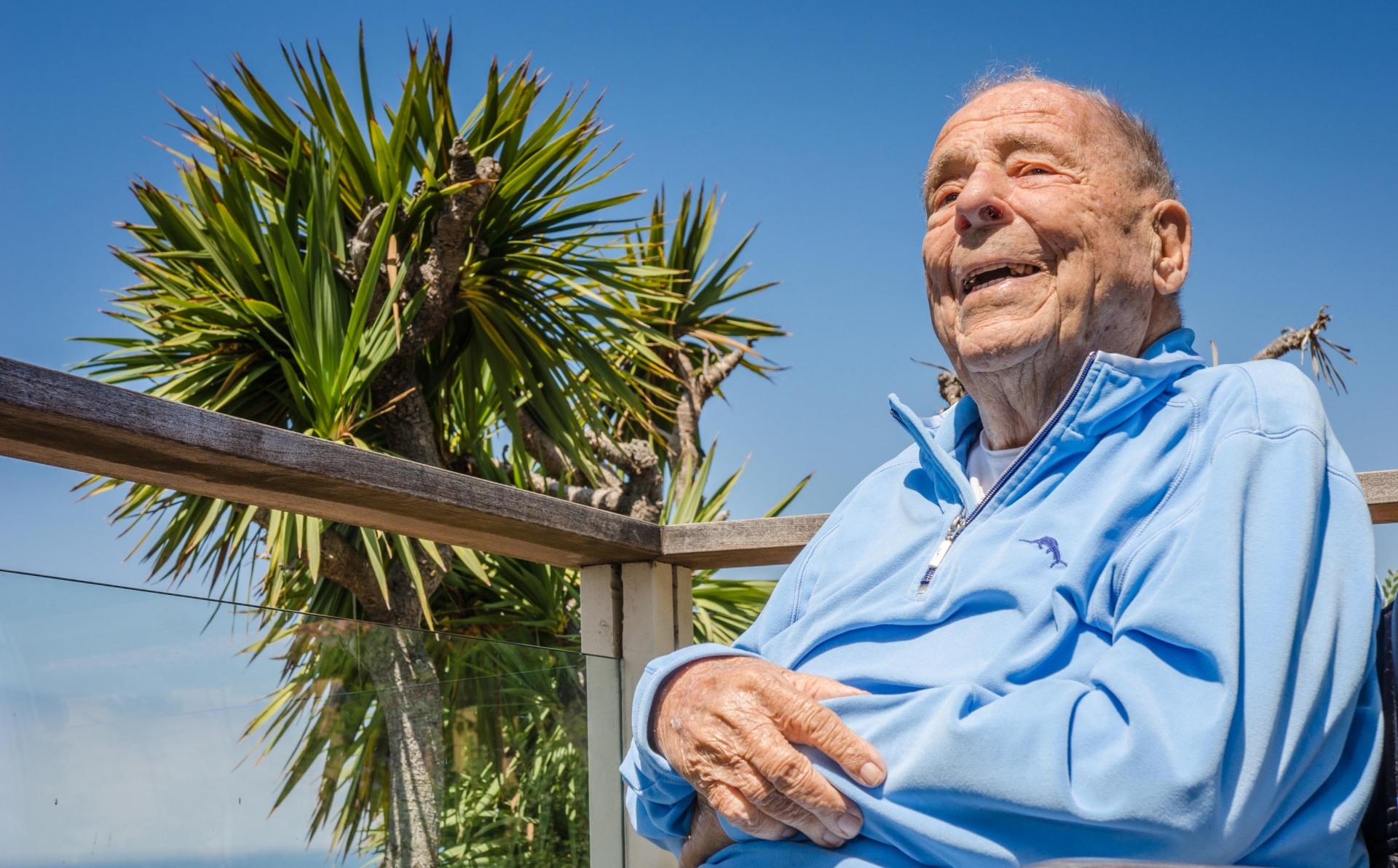 Paul Egly, the founding dean of the University of La Verne College of Law, and a longtime judge who helped desegregate public schools in Los Angeles, died on June 26.
He was 97.
A World War II veteran, Egly's pursuit of the law began in France and Germany, where he helped people navigate local law and United States' occupation law.
After the War, he returned to the United States and obtained a formal legal education. Upon graduating from law school, he joined a firm in Covina, California, that had four attorneys, three of whom, including Egly, went on to become judges.
In 1970, Egly worked with La Verne College President Leland Newcomer to open what was then the La Verne College Law Center. At first, the school offered a small, state-accredited program based in the basement of Miller Hall. But Egly had bigger plans.
He set his sights on accreditation from the American Bar Association.
Such a pursuit required resources such as a dedicated law library. So, Egly raised the funds, and the program moved into the Hoover Building in 1971.
Egly, who taught law at the college until 2004, saw the program move to its current location in Ontario in 2001.
In 2016, the College of Law attained full accreditation from the American Bar Association, allowing Egly to realize his longtime dream.
"We owe a lot to him," said Chuck Doskow, professor at the College of Law.
While Egly worked tirelessly to found the law school, it was a school integration case in the late 1970s, Crawford v. Board of Education, that brought him national attention.
The California Supreme Court ruled that the Los Angeles Unified School District must act to desegregate public schools.
Other judges were afraid to take on the case, but Egly, then a Los Angeles County Judge, stepped forward to ensure the higher court's ruling was carried out locally.
Some parents, particularly those in white communities, objected to having their children bused into schools within communities of color to achieve integration, raising the challenge for Egly, Doskow said.
"He had threats on his life," Doskow said.
As tense and difficult as the situation was, Egly moved ahead, committed to trying to bring educational equity to Los Angeles schools and to give African-American and Latino students access to educational opportunities that were not available in their neighborhoods.
"He was devoted to equality and to democratic principles," Doskow said
In addition to his work as a judge, Egly was a past president of the Pomona Valley Bar Association and was named Judge of the Year twice by the California Trial Lawyers Association, now known as the Consumer Attorneys of California.
In lieu of flowers, Egly's family requests donations in his name to the University of La Verne College of Law.  Donations can be made online, or by contacting Sharilyn Berry, senior director of major gifts, at sberry@laverne.edu, or (909) 460-2024.
---