Ten More Partners Sign on to University of La Verne's College Access Initiative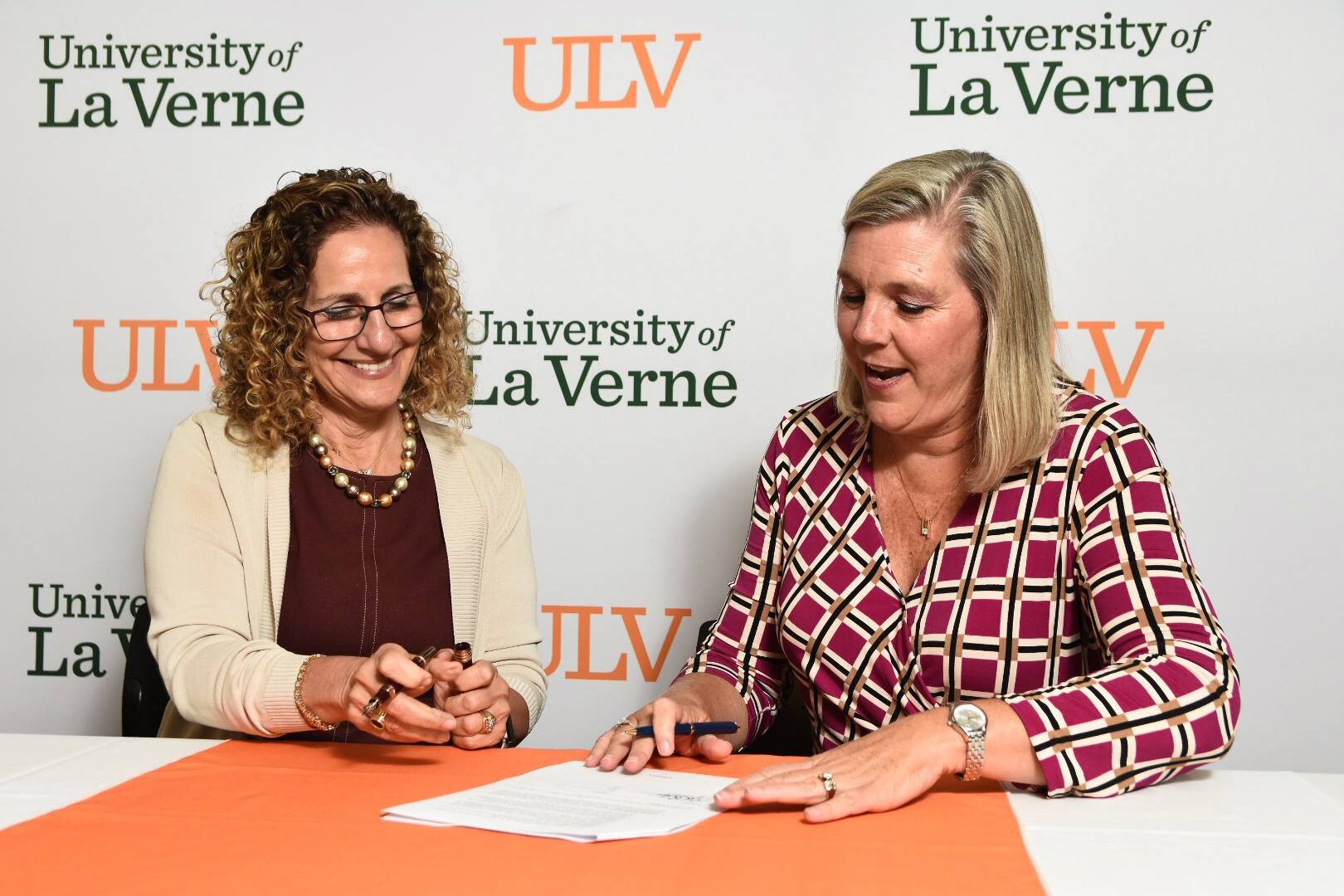 Ten more Southern California school districts and educational organizations have partnered with the University of La Verne to expand a program that ensures that graduating high school seniors have access to a quality, affordable college education.
Representatives from the school districts, private high schools, and community organizations gathered on the University of La Verne campus on July 30 to celebrate joining the Partnership for Access to College Education, or PACE.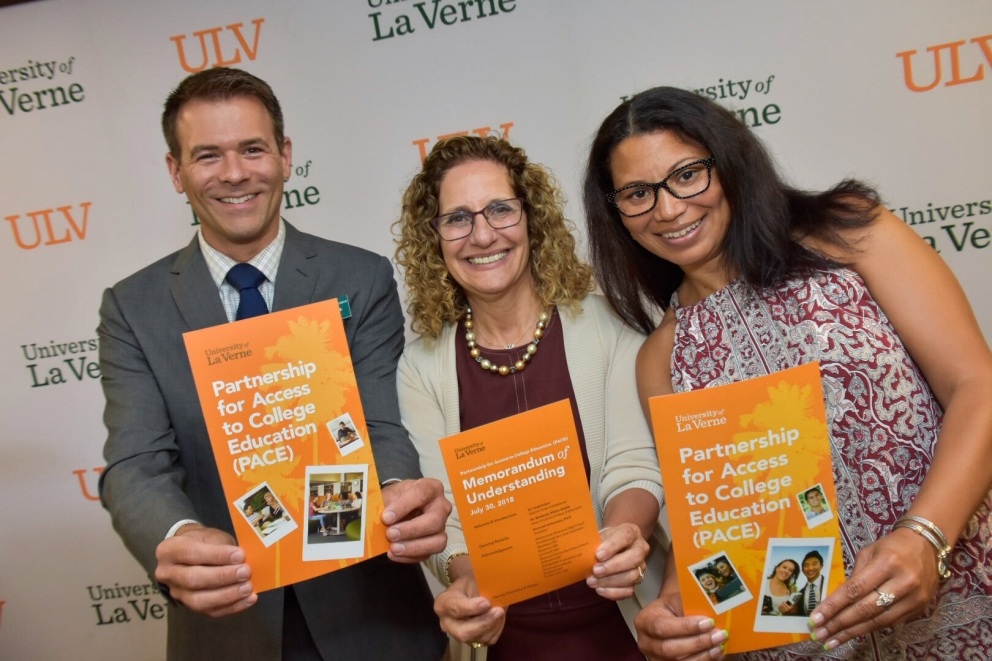 The new partners are: Bishop Amat High School, Breakthrough San Juan Capistrano, Glendora Unified, Hesperia Unified, Lynwood Unified, Ramona Convent High School, Redlands Unified, Rolling Hills Preparatory School/Renaissance Academy, Rowland Unified, and Temple City Unified.
"An education from a distinguished private university is within the grasp of every Southern California high school student and we want them to know that," University of La Verne President Devorah Lieberman said. "We will work with our PACE partners and together we will support and guide students on their paths to success."
PACE launched in January 2017 with the participation of about a dozen educational institutions and organizations. The involvement of the 10 new educational entities now brings that number to 35 school districts, private schools, and community organizations representing about 120 high schools and serving more than 411,400 students annually.
The program guarantees admission to the University of La Verne and a scholarship of at least $10,000 per year to qualified students from partner districts. PACE also offers students waived application fees and a variety of free college-preparedness support programs. Those programs now include On-The-Spot Admissions Day and the Senior Send-off.
During On-the-Spot Admissions Day,university admission counselors will go over students' transcripts, test scores, and other documents and inform students immediately if they have been admitted.
Senior-Send-Off helps incoming students who are entering the university as part of the PACE initiative to build a network. They meet for a small celebration, go through the next steps after being admitted to the university, and connect with classmates.
Glendora Unified Superintendent Robert Voors said the partnership would ensure that students from his district will have a great option for college that is close to home.
"The partnership opens up the opportunity for students to attend a high level university from the start of their college career, participate in college activities, develop friendships, and home isn't 2,000 miles away," he said. "They get the best of both worlds."
Lieberman emphasized that same point, saying students don't have to travel far away for a great college education. Students who stay in the area for college are more likely to return to and strengthen their communities, she said.
"They will be an asset to the community," she said. "And instead of a brain drain, we will have a brain remain."
About half of the students who attend the University of La Verne are the first in their families to go to college. About 75 percent of first-time freshmen come from within 50 miles of the university.
---