University of La Verne Launches Its 127th Academic Year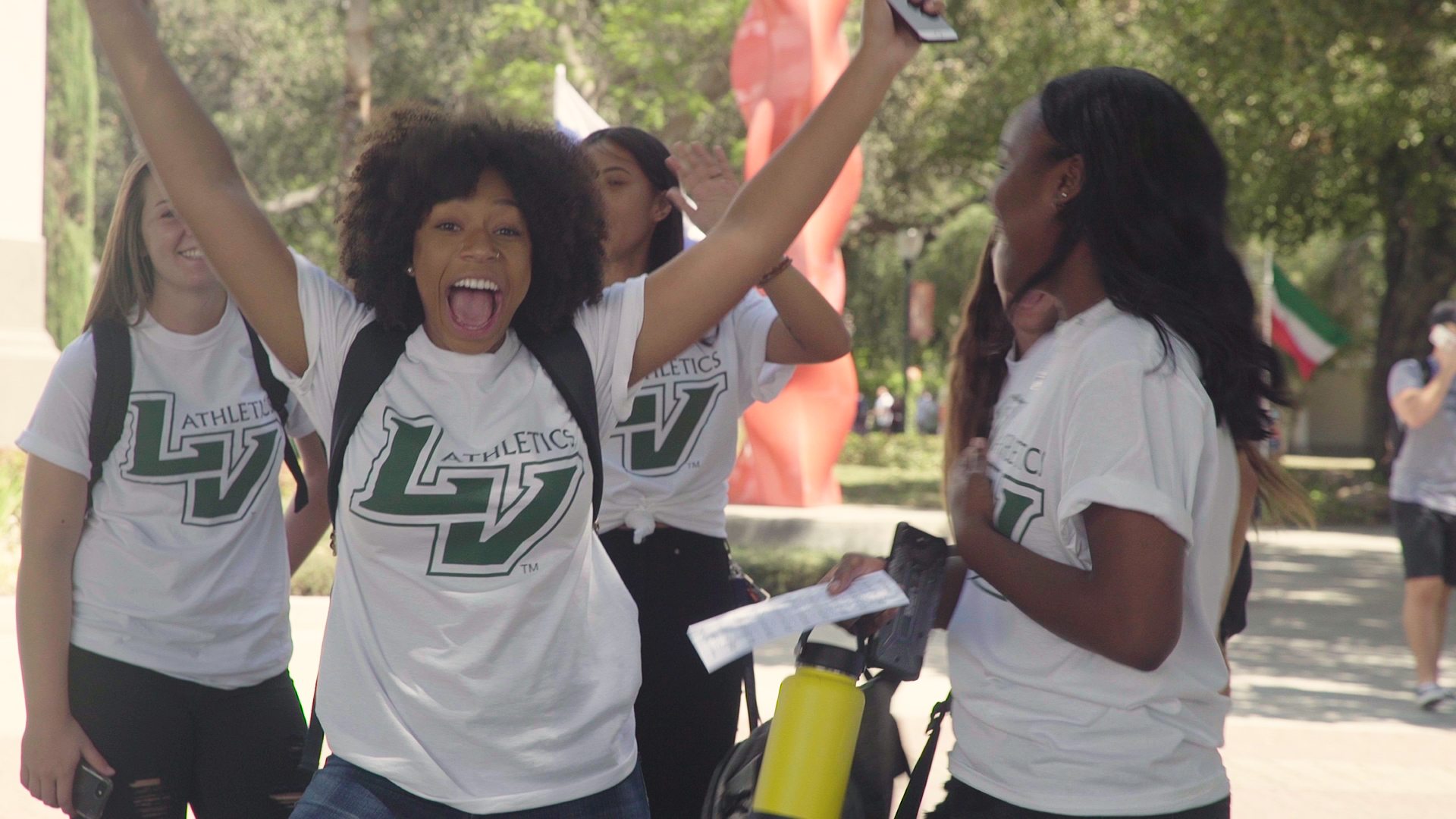 With a messages urging students to work to bring people to together, President Devorah Lieberman launched the University of La Verne's 127th academic year on Aug. 29.
Lieberman delivered her message in the Sports Science & Athletics Pavilion during the university's Convocation ceremony attended by students, faculty, staff, trustees, and other guests.
Society is experiencing a period in which political leaders frame conversations by focusing on differences, on right and wrong, and on blame, Lieberman said. The University of La Verne is a place where engaging in civil discourse – be it on or off campus – is valued.
"As an educational institution, it is our responsibility to provide these opportunities for shared conversations, very difficult dialogues, and conversations that have positive outcomes," Lieberman said.
Students should engage in conversation and see themselves as bridges that can connect people instead of separating them.
"I ask you, I beg you, I implore that you be that bridge that connects your values, your beliefs, and your attitudes to others," Lieberman said. "As that bridge, keep your mind open to new ideas and experiences, make friends and establish strong relationships and partnerships. The relationships you forge here at this university will lay the foundations and create the network for the rest of your life."
During the annual ceremony, Jonathan Reed, university provost and vice president of academic affairs, explained that convocation serves to initiate an academic year, much like commencement ceremonies bring the year to a close.
As is done during commencement, faculty entered the pavilion in academic regalia and they were followed by new and returning students.
More than 640 first-time freshmen students are now part of the University of La Verne's student body, joining about 8,000 undergraduate and graduate students enrolled across the university's 10 campuses.
Among those addressing the students was Jeanny Liu, professor of marketing and the 2018 Excellence in Teaching Award recipient. Liu encouraged students to unleash their creativity.
In the business world executives view creativity as an important leadership skill, she said.
They seek people with a mastery of the fundamental skills in their field, but they also want to see a creative mindset because creativity "is like fuel for innovation," Liu said.
Research has shown everyone is creative, but as people go from children to adults, that natural creativity is suppressed, she said.
She recommended students be more child-like and, like fearless children, ask questions.
"Instead of memorizing your course material, I recommend you spend more time thinking about questions, how to ask questions. What questions do you want to ask?" Liu said. "Because questioning is such a powerful tool that will uncover new discoveries and bring new ways of looking at things."
Jackie Ku, president of the Associated Students of the University of La Verne, led new students in the reading of the New Student Honor Pledge, which was followed by the ringing of the spirit bell.
Also during the ceremony, Reed acknowledge the students in the first cohort enrolled in the new master of science physician assistant program. The students are expected to complete their studies December 2020.
---