University of La Verne's Montana Field Station Renamed in Honor of Bob and Mary Neher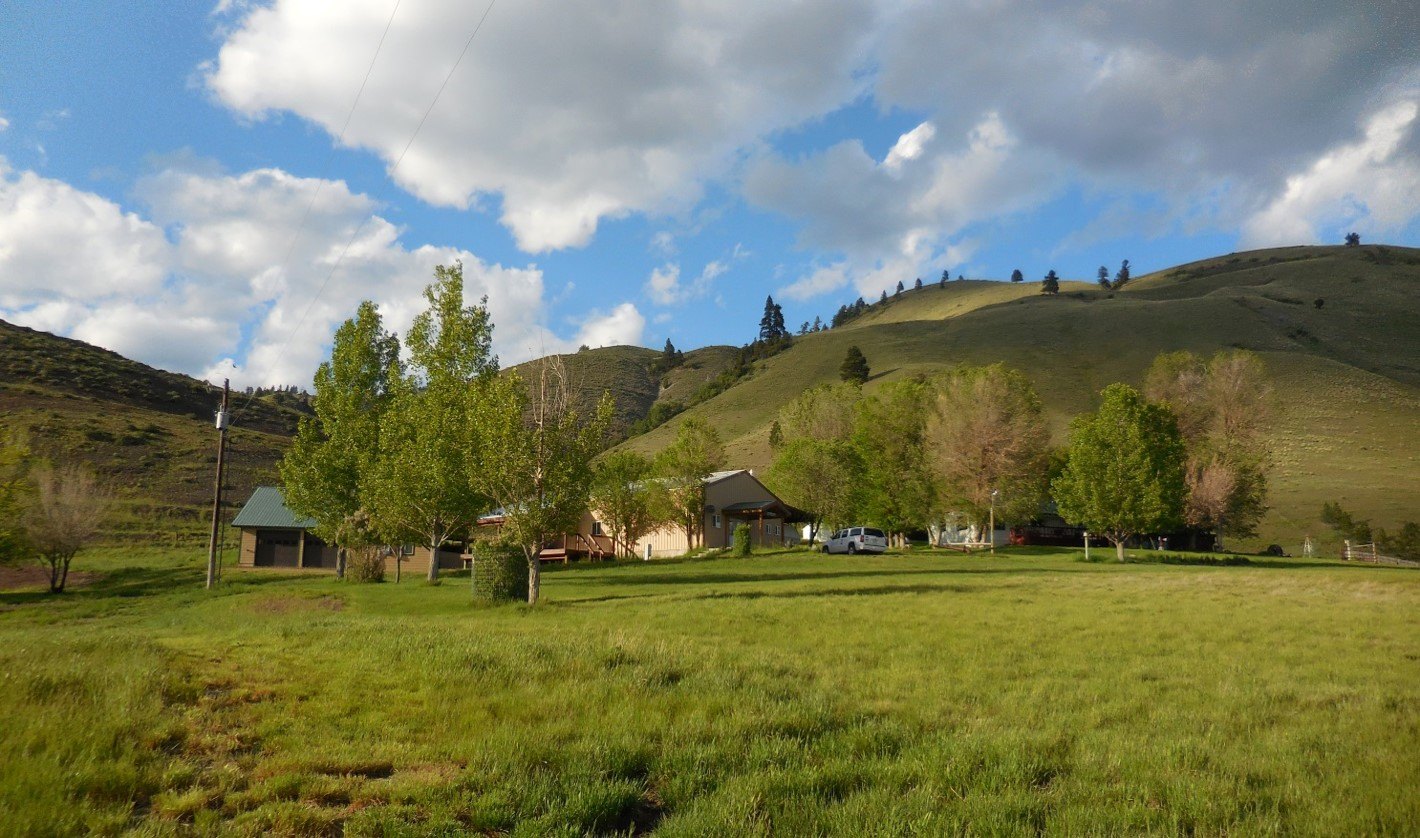 The University of La Verne's research field station – Magpie Ranch  in Montana – now bears the name of Bob and Mary Neher, who built the ranch 25 years ago to provide research opportunities for students.
Now known as the Bob and Mary Neher Field Station at Magpie Ranch, the 187-acre ranch offers students a chance to immerse themselves in a new culture, a new ecosystem, and for many a completely different reality. The Nehers opened the ranch to students because they believed it was important for students to connect with the outdoors in a learning environment.
"For many of our students, it is the first time they left the Los Angeles area," said Neher, a professor emeritus, who taught biology at University of La Verne for more than 50 years. "Some of our students have never seen a cow up close before."
A passion project, Neher always envisioned a place for students to conduct research in an outdoor environment.
"I wanted to create a field station apart from the main campus for students to study outside the classroom and experience all that nature has to offer," said Neher.
During the summer program, students study wildlife ecology, rangeland ecology, geology, and habitat restoration. Field trips include camping in multiple national parks, visits to historic mining and cattle ranching sites, and exposure to a diversity of wildlife.
Last year, Dr. Pablo Weaver, director of the Bob and Mary Neher Field Station, led an honors Natural History of Montana class and a Field Biology class, bringing 16 students and three faculty members to the historic ranch.
"Aside from all of the amazing opportunities to encounter – bears, elk, moose, bald eagles, foxes, mountain lions- students are impressed with learning how different people live and make a livelihood," Weaver said.
The field biology course trains students in the field techniques applicable to wildlife ecology and conservation management. Students also learn from helping out on the ranch, including mowing and irrigating, building and repairing fences, sanding and painting wooden structures, and collecting and organizing field specimens.
The buildings house two full kitchens, 4.5 baths, laundry facilities in two of the three buildings, a molecular lab, a wet lab, garage space with a tractor and mower, and a set of tools for all property and maintenance work.
"Bob and Mary have created a warm and inviting space for students and faculty over the years to live, conduct research, and access all of the amazing opportunities in the area," Weaver said. "Both Bob and Mary have an endless supply of energy." Students can typically find Bob on the mower and Mary pulling weeds in the driveway after dinner.
In 1992, Bob was first approached by Richard Base, a La Verne College graduate who had 80 acres of land he wanted to share with the university. It didn't take long for Neher to fall in love and propose the idea to University President Steve Morgan. With a few speed bumps along the way, including an additional 80 acres more from Base and another donated 21 acres by Neher, the ranch eventually totaled 187 ½ acres.
"It's become a world-class field research station that our students are lucky to have as a resource," Weaver said.
Over the next five years, Weaver would like to expand the use of the facility among students and faculty, and then collaborate with other universities and groups. "One of our gems is a 160-acre parcel of forest on the slopes of rugged Baldy Mountain," Weaver said.
With a mixture of old growth forest, rolling meadows, timbered sections, steep cliffs, and pristine riparian zone, Weaver says the Baldy Base presents a wealth of research opportunities.
For Bob Neher, the true joy continues with the many amazing experiences to come for each new generation.
"It was a labor of love," Neher said. "I hope the ranch continues to inspire students and reach beyond our campus toward future research partnerships.
For more information on the Bob and Mary Neher Field Station, visit artsci.laverne.edu/biology.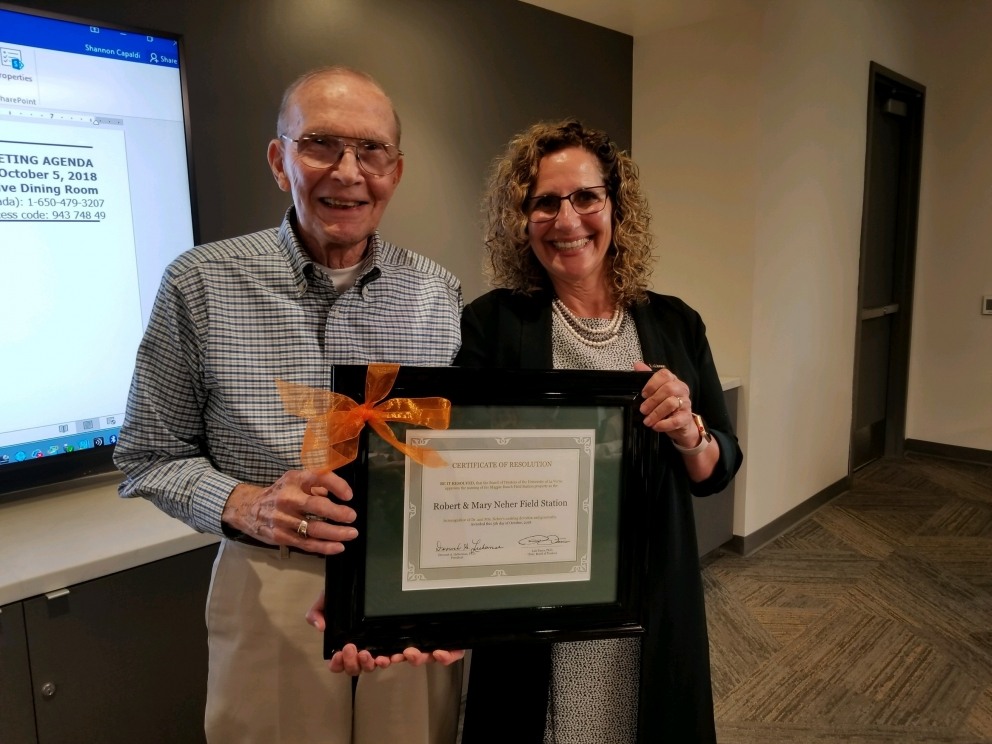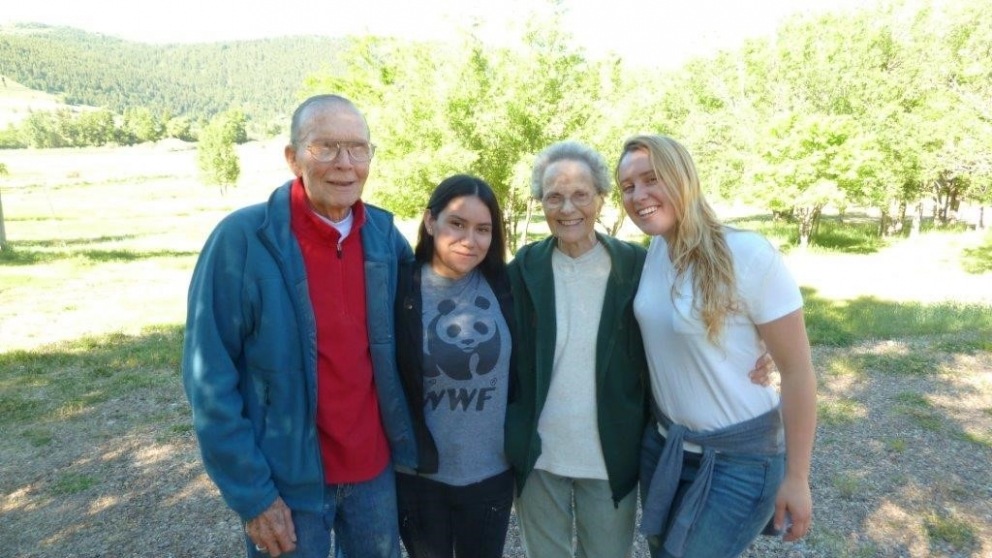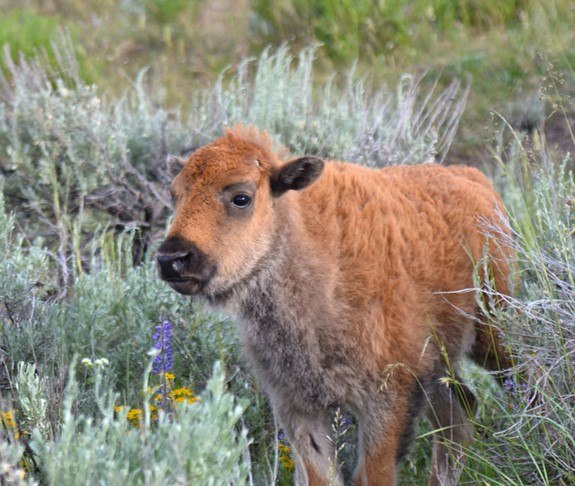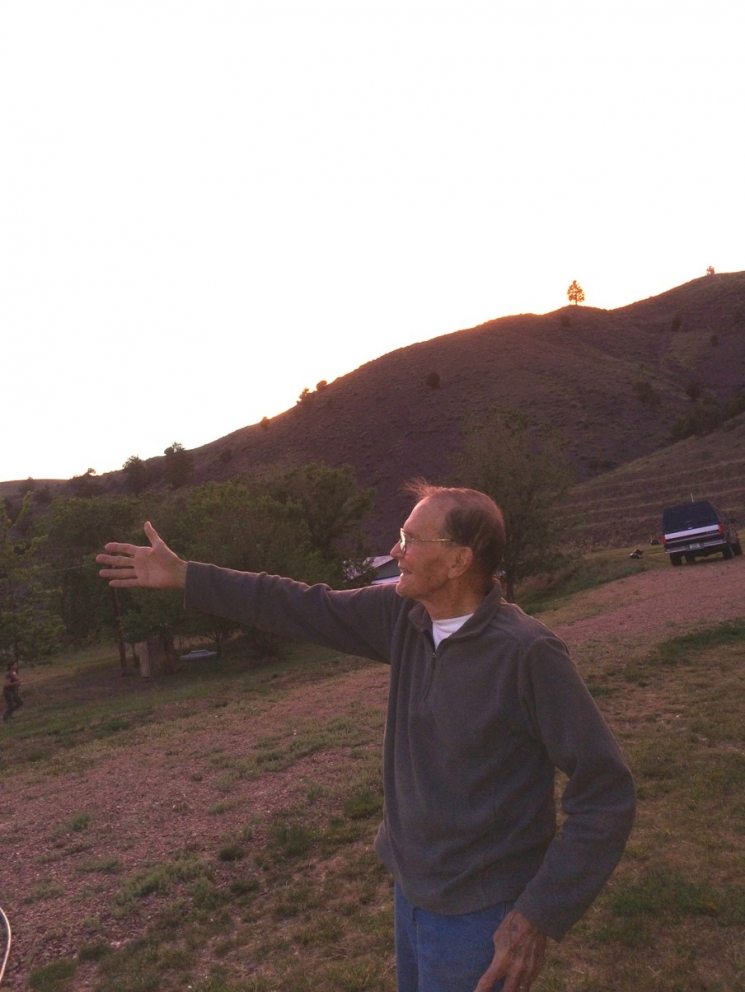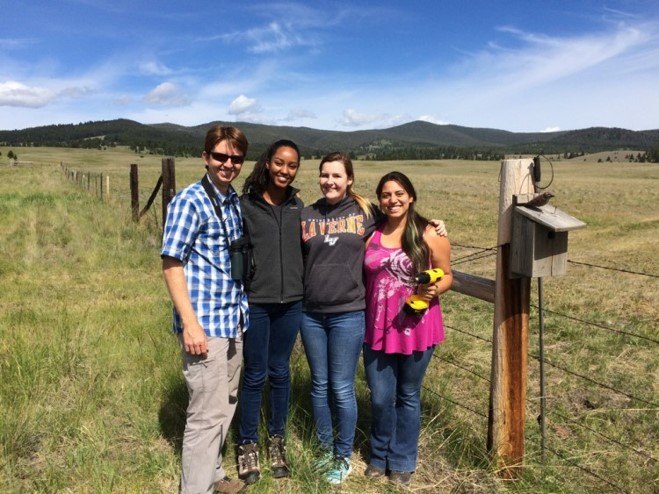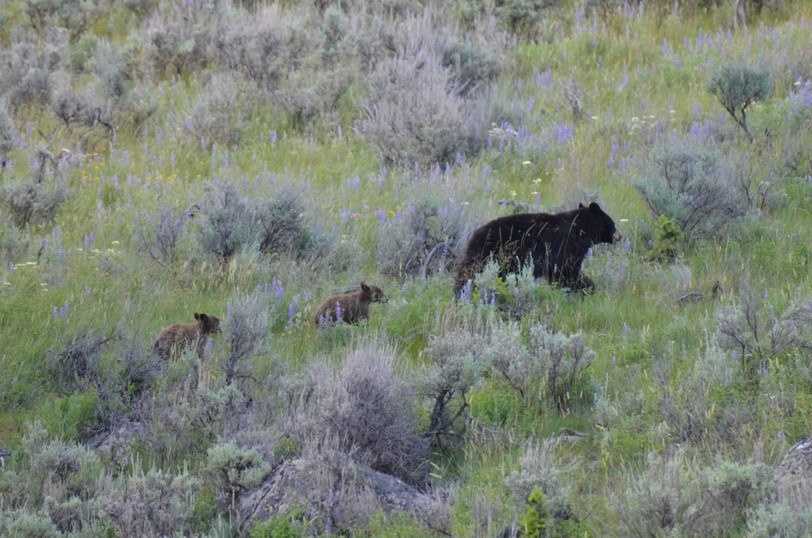 ---