University of La Verne to Host Makerspace Conference Online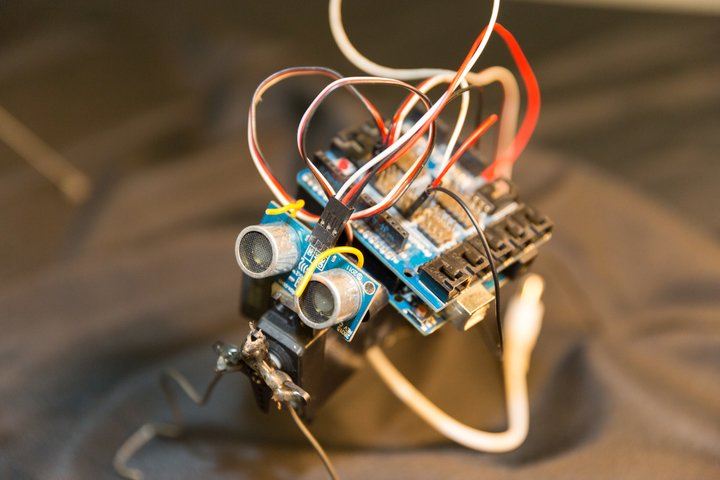 On July 16, the University of La Verne will host the third annual Makerspaces for Innovation and Research in Academics (MIRA) conference completely online.
The coronavirus pandemic has caused postponement or cancelation of many large gatherings this year, including conferences, which has forced educational communities to find different ways to connect. In response, MIRA planning committee members put their heads together to create a virtual makerspace conference instead.
Makerspaces are innovative communities that aim to build, craft, and create solutions in a do-it-yourself, think-space environment. The University of La Verne hosts its vibrant makerspace in the Wilson Library and provide tools, such as 3-D printers and laser cutters, to support the ideas of developers inside and outside the university community.
"Makerspaces are hands-on, in-person experiences normally, but we feel it is important to come together as a community at this time," said Vinaya Tripuraneni, dean of libraries and learning and planning committee chair.
As shared on its website, the MIRA conference seeks to create opportunities for makers, librarians, educators, and practitioners to come together and share their passions for makerspaces and the future of learning. The conference was created and led by the Wilson Library staff.
This year's conference will provide presentations from speakers across the country, representing many institutions, including the University of Michigan; University of California, San Francisco; University of California, San Diego; Pepperdine University, and University of Toronto. Presenters will bring their expertise on a wealth of topics ranging from esports to zines to neuroprosthetics. The conference received multiple proposals and is expected to have over 200 attendees.
After each session, there will be room for online discussion and networking opportunities with fellow makers through virtual chat platforms, including social media.
"Makers have pivoted their projects in order to fit the new presentation format," Tripuraneni said. "We look forward to giving an opportunity for them to continue to share their stories."
This year's keynote speakers will be Alexandra Burrel, interim chief diversity, equity, and inclusion officer at the University of La Verne, and Denis Petrov, software engineer and creator of the ShivaVeena instrument. Each presenter will share their personal journey with innovation, with Burrel highlighting social justice causes and Petrov detailing musical creation.
The Wilson Library will offer 50 free registrations for University of La Verne faculty, staff, and students. Please click here to register for the conference. Registration closes July 15 at 8 p.m. PDT. To access the full program agenda, please visit or download the app here.
For more information on the conference, please visit their website at laverne.libguides.com/mira.
---