University of La Verne Enhances MBA for Experienced Professionals Program to be Faster, More Flexible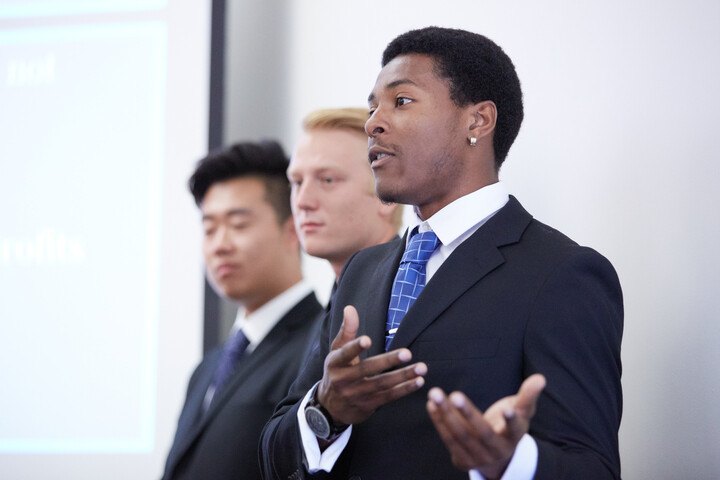 The University of La Verne has streamlined its Master of Business Administration for Experienced Professionals (MBAX) program to be more flexible for experienced working professionals and faster to complete.
This program redesign was based upon feedback and consultations with business leaders and alumni to provide what working professionals need to become industry leaders.
"With this program, the student is in charge," said Abe Helou, dean of the College of Business and Public Management. "The MBAX degree maintains strong academic rigor with an even better opportunity for students to customize to their academic needs. It is also our goal to ensure that they are supported every step of the way."
Now, students may tap into select subjects of choice and explore their preferred curriculum through independent learning modules, multiple concentration combinations, and more. The MBAX program addresses the needs required to successfully compete within the business industry by providing fewer required courses and increasing available electives. Degree seekers will experience a faster, more affordable way to achieve their professional working goals.
Students also have the freedom to take classes in ways that best fit their schedules, including options to learn online, through hybrid models, and with in-person instruction at campuses across Southern California. Core coursework will still cover the three main business branches: finance, marketing, and operations.
The program is tailored to those with at least three years of professional experience who want to take the next step toward leadership positions in their careers.
Graduates of the MBAX program work in executive-level positions across multiple fields, both in Southern California and beyond.
To learn more about the MBAX degree, please visit business.laverne.edu/mba/mbax.
---