The University of La Verne Announces Keynote Speakers for 2023 Commencement Ceremonies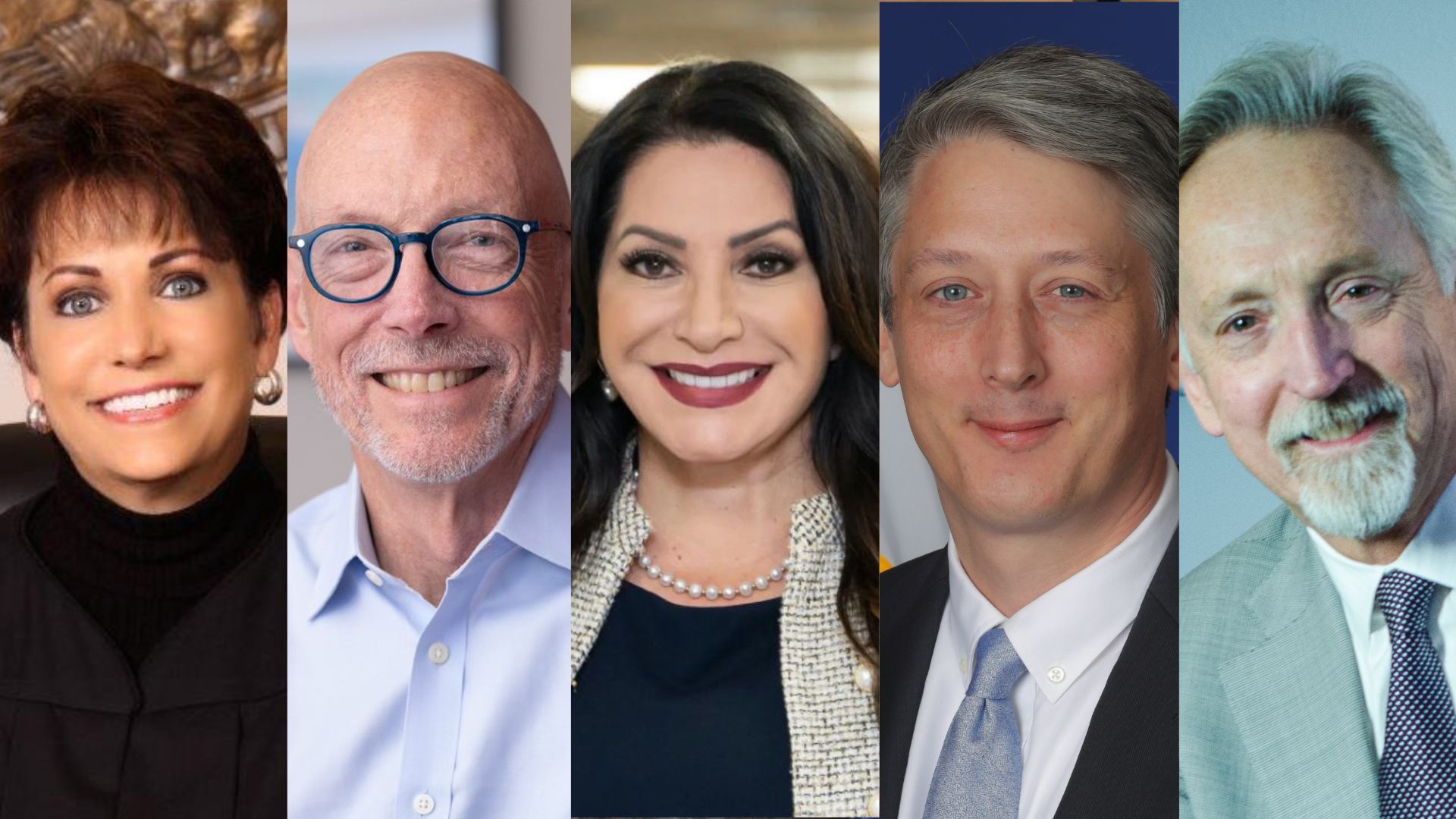 The University of La Verne will celebrate approximately 1,600 graduates from the five colleges during the annual commencement ceremonies held Friday, May 26, and Saturday, May 27 on the central campus in the City of La Verne. This is the first commencement for the College of Health and Community Well-Being.
This year, the following distinguished keynote speakers will address graduates from one of the five colleges: United States Department of Education Under Secretary James Kvaal; California State Senator Susan Rubio; President of the American Council on Education Ted Mitchell; San Bernardino County Superior Court Judge Lisa Rogan; and President-elect of the Society of Neurological Surgeons and University of La Verne Board of Trustees Member Kim Burchiel. Honorary Doctorate in Humane Letters degrees will be bestowed to Kvaal, Rubio, Mitchell, and Burchiel during the ceremonies.
The events will take place at Ortmayer Stadium on the La Verne central campus and will also be broadcast live online. See below for more information on speakers and ceremonies:
Friday, May 26 Noon- 2 p.m. | College of Law
Speaker: Lisa Rogan, JD '01, was appointed to the San Bernardino Superior Court in 2013. She is currently the supervising judge of the Rancho Cucamonga District. Prior to her appointment, Rogan served as a deputy district attorney for the San Bernardino County District Attorney's Office. She served in law enforcement for 15 years and graduated as Top Female Cadet for the Los Angeles County Sherriff's Department and was appointed first female sergeant for the City of Pomona Police Department. After serving, she enrolled in the University of La Verne College of Law and graduated in 2001 as Valedictorian.
Friday, May 26 6-8 p.m. | College of Arts and Sciences
Speaker: Ted Mitchell is the president of the American Council on Education (ACE), the chief organizing body for all U.S. higher education institutions. Since 2017, Mitchell and his team have worked closely with Congress, the executive branch, and the private sector to develop policies and innovative practices that serve the country's postsecondary learners. Previously, he served as Under Secretary of Education in the Obama administration, responsible for all higher education policy and White House initiatives focused on Historically Black Colleges and Universities and minority serving institutions and federal student aid.
Saturday, May 27 9-11 a.m. | College of Health and Community Well-Being
Speaker: Kim Burchiel will be the inaugural commencement speaker for the College of Health and Community Well-Being ceremony. He is the John Raaf Professor and Chairman of the Department of Neurological Surgery at Oregon Health and Science University. He is also the president-elect of the Society of Neurological Surgeons. Burchiel joined the Board of Trustees at the University of La Verne in 2012. His expertise is in neurosurgery with an emphasis in Parkinson's Disease, neuropathic pains, and movement disorders.
Saturday, May 27 1-3 p.m. | LaFetra College of Education
Speaker: James Kvaal was confirmed by the U.S. Senate as the Under Secretary of Education in 2021 and leads the department's work on higher education, student financial aid, and career and adult education. He works to build an inclusive higher education system that helps all students graduate and go on to a better life. His work has led to millions of borrowers receiving student loan forgiveness, more affordable repayment plans for future students, and stronger safeguards against future unaffordable loans.
Saturday, May 27 6-8:30 p.m. | College of Business and Public Management
Speaker: Susan Rubio was first elected to the California State Senate in 2018 and represents nearly 1 million residents in Senate District 22, covering both Los Angeles County and parts of San Bernardino County. She is the first Latina chair of the Senate Insurance Committee and is Senate Assistant Majority Whip. She is a member of various committees including those on energy, utilities, communications, health, transportation, governmental organization, and rules. Previously, she was a public school teacher for 17 years at Baldwin Park and Monrovia school districts and was an elected official for 13 years in the City of Baldwin Park.
Additional information about commencement is available at laverne.edu/commencement.
---