Hours
| | |
| --- | --- |
| Mon – Fri: | 8:00 am – 5:00 pm |
| Weekends: | Closed |
Location
The College of Business building is located west of D Street and south of 3rd Street, next to Sneaky Park. The computer lab is located next to Wilson Library.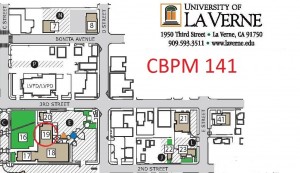 Software
Operating System: Windows 7 Enterprise X64
Adobe Acrobat Professional
Adobe Flash Player
CRSPSift 4.3.13 Professional
Derive 6
Google Chrome
IBM SPSS Amos 24
IBM SPSS Statistics 24
IIS 8.0 Express
ImPACT 3.0a
Internet Explorer
iTunes
Maple 17
Microsoft Office 2016
Microsoft Visio 2016
Microsoft Project 2016
Microsoft SQL Server 2012
Mozilla Firefox
QuickBooks Premier 2011
Research Insight
Solver_Table
VLC media player
WCF Data Service
WinZip 18
Wolfram Mathematica 10.2
Lab Rules Click here to read the Lab Rules
Special Notes:
To request software upgrades for this lab, please contact your Faculty Technology Committee Representative. NOTE: This lab is open to students only when classes are not in session.